Hand Sanitizer - Keeping You Safe and Protected
Aug 19, 2018
About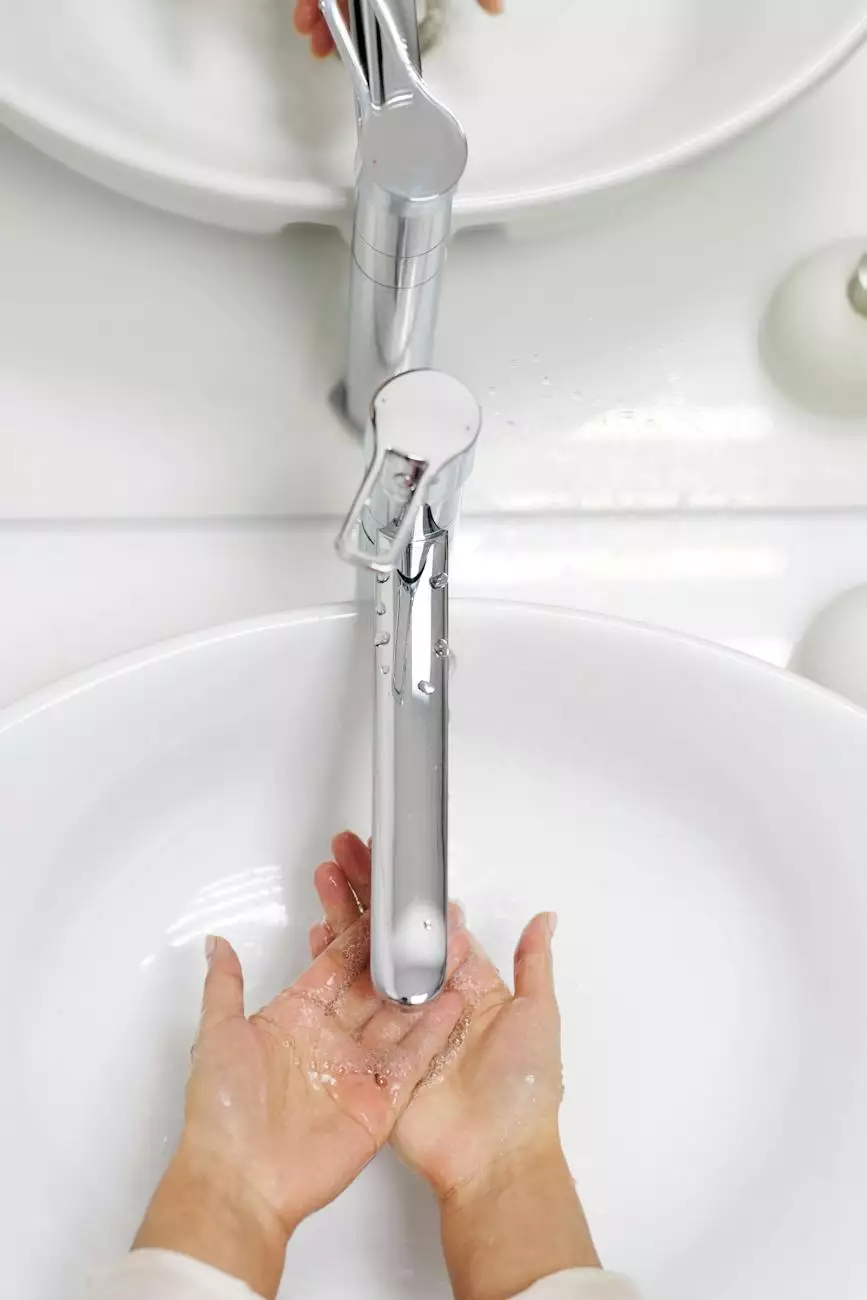 Welcome to Anza Blades, your ultimate destination for the finest hand sanitizers. In today's world, maintaining cleanliness and hygiene is of utmost importance. That's why we have curated a remarkable collection of hand sanitizers that not only offer effective protection but also provide a luxurious experience.
Why Choose Anza Blades Hand Sanitizers?
At Anza Blades, we understand the importance of high-quality hand sanitizers that not only keep you safe from germs but also provide a touch of luxury. Our hand sanitizers are meticulously crafted using the finest ingredients, ensuring maximum efficacy without compromising on your comfort.
Here are a few reasons why you should choose Anza Blades hand sanitizers:
Superior Protection: Our hand sanitizers are formulated to effectively kill germs, bacteria, and viruses, keeping you protected throughout the day.
Exceptional Quality: We believe in offering nothing but the best. Our hand sanitizers undergo rigorous testing to ensure that they meet the highest standards of quality and safety.
Luxurious Experience: We believe that cleanliness should also be indulgent. Our hand sanitizers are infused with delightful fragrances and leave your hands feeling soft, nourished, and refreshed.
Wide Selection: We offer a wide range of hand sanitizers, catering to different preferences and needs. Whether you prefer a gel-based sanitizer or a spray, we have something for everyone.
Convenience: Our hand sanitizers come in travel-friendly sizes, making them easy to carry wherever you go. Stay protected on-the-go with Anza Blades.
Exploring Our Hand Sanitizer Collection
When it comes to hand sanitizers, we believe in offering variety, ensuring that you find the perfect product for your needs. Our collection includes:
Type 1: Gel-based Hand Sanitizers
Our gel-based hand sanitizers are designed for those who prefer a traditional approach. The gel formula spreads easily across your hands, ensuring comprehensive coverage. With various enchanting fragrances to choose from, our gel-based sanitizers not only protect but also leave a pleasant aroma.
Type 2: Spray Hand Sanitizers
If you prefer a more convenient application, our spray hand sanitizers are perfect for you. These sanitizers offer quick and easy coverage, allowing you to effectively sanitize your hands with just a spritz. With a wide range of invigorating scents, our spray sanitizers make cleanliness a delightful experience.
How to Use Anza Blades Hand Sanitizers?
Using our hand sanitizers is a breeze. Follow these simple steps for effective protection:
Step 1: Dispense a small amount of the hand sanitizer onto your palm.
Step 2: Rub your hands together, ensuring that all surfaces are covered.
Step 3: Continue rubbing until the sanitizer evaporates.
Step 4: Enjoy the lingering fragrance and the reassurance of cleanliness.
Why Hand Sanitizers are Essential?
In a world where hygiene is crucial, hand sanitizers play a vital role in safeguarding our well-being. Here's why hand sanitizers are essential:
Convenience: Hand sanitizers offer a quick and convenient way to clean your hands when soap and water are not readily available.
Portability: Hand sanitizers come in various sizes, making them perfect for carrying in your purse, pocket, or car. Stay protected wherever you go.
Reduced Risk of Infections: Regular use of hand sanitizer reduces the risk of spreading harmful germs, bacteria, and viruses, helping to prevent illnesses.
Added Moisture and Nourishment: Some hand sanitizers are enriched with moisturizing ingredients that help keep your hands soft and hydrated, preventing dryness.
Social Responsibility: By using hand sanitizers, you contribute to maintaining a clean and hygienic environment, protecting yourself and others.
Shop Hand Sanitizers at Anza Blades Today
Now that you know why Anza Blades hand sanitizers are the ultimate choice for your hygiene needs, it's time to browse our collection and make your purchase. Say goodbye to germs and hello to a luxurious sanitizing experience.
Visit our Hand Sanitizer page now and choose the perfect hand sanitizer that suits your preferences. Enjoy a safe and protected lifestyle with Anza Blades!