Personal Protective Equipment (PPE) - Anza Blades
Jan 25, 2021
S&S Ag Center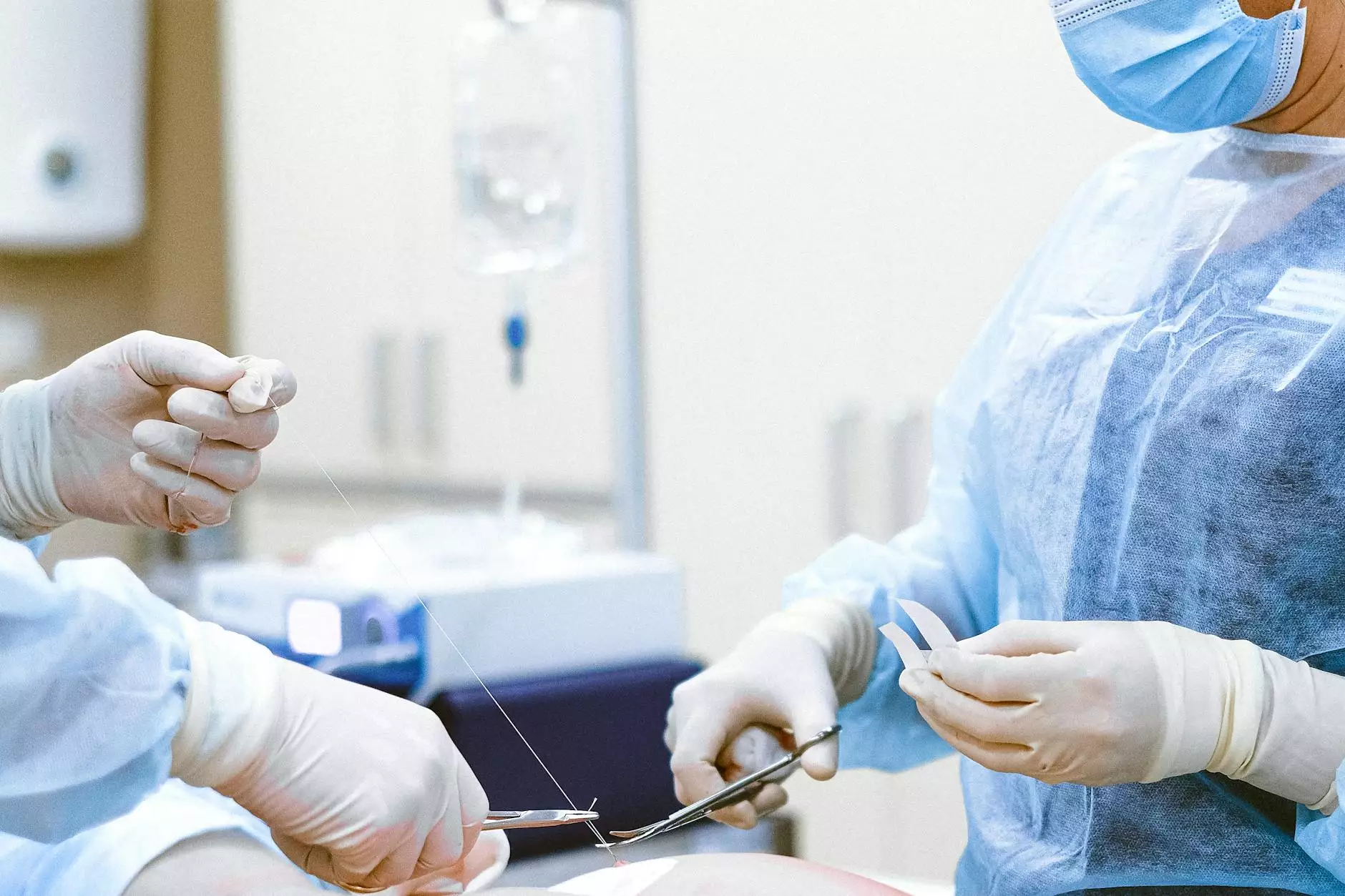 Introduction to Personal Protective Equipment (PPE)
Welcome to Anza Blades, your one-stop shop for the best Personal Protective Equipment (PPE) available in the market. We understand the importance of safety in various industries and situations, which is why we offer a wide range of PPE to protect you from potential hazards. From head to toe, we have you covered with our high-quality gear.
The Importance of PPE
In today's world, safety and protection are of utmost importance. Whether you're working in a construction site, medical facility, or pursuing outdoor activities, Personal Protective Equipment (PPE) plays a crucial role in safeguarding yourself from potential dangers. They act as a shield, providing you with the necessary protection against hazards such as impacts, chemicals, heat, and more. At Anza Blades, we are committed to offering the best PPE that meets the highest safety standards.
Explore our PPE Collections
At Anza Blades, we take great pride in our extensive collection of Personal Protective Equipment (PPE). Our comprehensive range includes:
1. Head Protection
Head injuries can have severe consequences, which is why it's essential to invest in reliable head protection. From hard hats to bump caps and safety helmets, our PPE collection offers the best options to keep your head safe in various environments.
2. Eye and Face Protection
Protecting your eyes and face is crucial, especially when dealing with hazardous substances, flying debris, or intense light. Our selection of safety goggles, face shields, and protective glasses ensures that your eyes and face remain shielded from potential harm.
3. Respiratory Protection
In environments where breathing might be compromised, proper respiratory protection is necessary. Our range of respirators, masks, and filters ensures that you have the right equipment to maintain clean and safe air intake.
4. Hand Protection
Hands are vulnerable to various hazards, making hand protection an essential aspect of PPE. We offer a wide variety of gloves, including cut-resistant gloves, chemical-resistant gloves, heat-resistant gloves, and more to provide maximum hand safety in different situations.
5. Body Protection
Protecting your body is crucial in high-risk environments. Our collection includes coveralls, high-visibility vests, flame-resistant clothing, and other body protection gear to ensure your safety.
6. Foot Protection
Feet are often exposed to potential dangers, making foot protection a necessity. Explore our assortment of safety shoes, boots, and protective footwear designed to keep your feet safe from impact, slips, and other hazards.
7. Hearing Protection
Preserving your hearing is vital when exposed to high noise levels. Our range of earplugs, earmuffs, and hearing protection devices offer reliable solutions to safeguard your ears and prevent hearing loss.
Why Choose Anza Blades for Your PPE Needs?
When it comes to Personal Protective Equipment (PPE), Anza Blades is your go-to destination. Here's why:
1. Uncompromising Quality
We prioritize your safety by sourcing our PPE from renowned manufacturers known for their commitment to excellence and quality. You can trust that every product at Anza Blades meets the highest safety standards and will provide reliable protection.
2. Extensive Selection
Our collection of PPE covers a wide spectrum of needs across various industries and activities. No matter the situation, you can find the perfect gear to ensure your safety while maintaining comfort and style.
3. Expert Assistance
Our knowledgeable team is always ready to assist you in making the right choice when it comes to Personal Protective Equipment (PPE). We understand the importance of finding the right fit and level of protection for different scenarios.
4. Competitive Prices
At Anza Blades, we believe that everyone should have access to high-quality Personal Protective Equipment (PPE) without breaking the bank. That's why we offer competitive prices without compromising on quality, providing excellent value for your investment.
5. Customer Satisfaction
Your satisfaction is our top priority. We strive to deliver exceptional customer service, ensuring your experience with Anza Blades is nothing short of excellent. We value your feedback and continuously work to improve our products and services.
Shop Personal Protective Equipment (PPE) at Anza Blades
Invest in your safety with our premium Personal Protective Equipment (PPE) collection. Visit our website and explore our wide range of gear designed to keep you protected in any situation. Trust Anza Blades for your PPE needs – your safety is our priority.