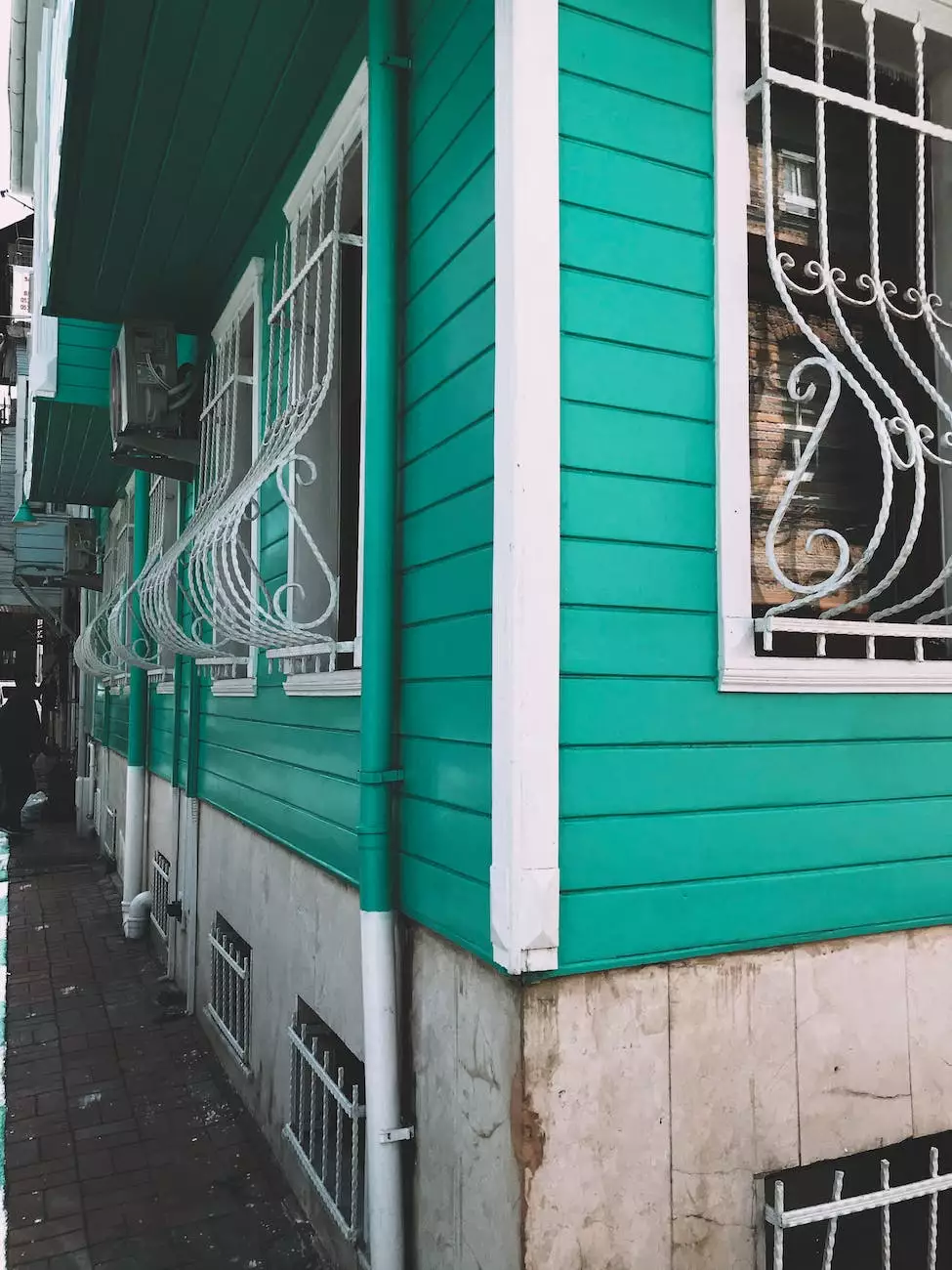 Introduction
Welcome to Anza Blades, your trusted source for below ground residential storm shelters. When it comes to protecting your loved ones during severe weather conditions, we understand the importance of sturdy and reliable storm shelters. With our extensive experience in the industry, we offer a wide range of high-quality storm shelters designed to provide the ultimate safety and peace of mind for you and your family.
Why Choose Anza Blades Storm Shelters?
Durability and Strength
Our storm shelters are engineered to withstand even the harshest weather conditions. We use top-grade materials and employ the latest construction techniques to ensure maximum durability and strength. Whether you're facing a tornado, hurricane, or any other severe weather event, our below ground residential storm shelters are built to protect.
Extensive Range of Options
At Anza Blades, we understand that different homeowners have unique needs and preferences. That's why we offer an extensive range of storm shelters to choose from. Whether you need a compact shelter for a small family or a spacious one to accommodate larger groups, we have the perfect solution for you. Our storm shelters come in various sizes and designs, ensuring there's something to suit every home.
Expert Installation
Proper installation is crucial to ensure the effectiveness of a storm shelter. Our team of highly trained professionals has the experience and expertise to install your below ground residential storm shelter with precision. We follow industry standards and guidelines to guarantee a safe and secure installation process, giving you complete peace of mind knowing that your shelter is ready to withstand any storm.
Affordability
Quality storm shelters shouldn't break the bank, and at Anza Blades, we strive to offer competitive prices without compromising on quality. We understand the importance of making storm shelters accessible to everyone, which is why we provide affordable options without compromising on safety and durability. When you choose Anza Blades, you get exceptional value for your investment.
The Importance of Below Ground Residential Storm Shelters
Living in an area prone to severe weather conditions requires proactive measures to ensure the safety of your family. Below ground residential storm shelters are a critical component of any disaster preparedness plan. Here are a few reasons why they are essential:
Protects Against High Winds
During a tornado or hurricane, high winds can reach dangerous speeds, causing significant damage to homes. Being underground helps shield you from the destructive force of these winds. Our shelters are designed to withstand wind speeds well beyond what is typically experienced in severe weather events, ensuring your safety.
Offers Safety from Flying Debris
One of the major dangers during severe weather events is flying debris. Our below ground storm shelters are constructed to provide a barrier against flying objects, protecting you and your family from potential harm. The reinforced walls and durable materials used in our shelters offer reliable protection against debris impact.
Provides Peace of Mind
Having a below ground residential storm shelter gives you and your family peace of mind, knowing that you have a safe space to take refuge during a storm. When severe weather strikes, having a secure and reliable shelter allows you to focus on what matters most – the safety and well-being of your loved ones.
Maintaining Your Below Ground Residential Storm Shelter
To ensure the longevity and effectiveness of your storm shelter, it's important to perform regular maintenance. Here are some tips to keep your shelter in top condition:
Regular Inspections
Inspect your storm shelter at least once a year to check for any signs of wear or damage. Look for cracks, leaks, or any other issues that may compromise its structural integrity. Promptly address any necessary repairs to maintain optimal performance.
Cleaning and Sanitization
Keep your storm shelter clean and free from debris. Regularly sweep or vacuum the interior to remove dirt or dust. If your shelter has a ventilation system, clean the filters as per the manufacturer's guidelines. This ensures a clean and comfortable environment inside the shelter.
Emergency Supplies
Equip your storm shelter with emergency supplies such as a first aid kit, flashlights, batteries, non-perishable food, and bottled water. Check these supplies regularly to ensure they remain in good condition and replace any expired items.
Stay Informed
Stay updated on weather alerts and warnings in your area. Sign up for emergency notifications and have a battery-powered weather radio or a smartphone app that can provide real-time updates. Stay informed and be prepared for any weather-related emergencies.
Conclusion
Anza Blades is your trusted provider of below ground residential storm shelters. With our commitment to excellence and unwavering focus on safety, we deliver top-notch storm shelters that surpass industry standards. From durability and strength to expert installation and affordability, our storm shelters offer the ultimate protection for you and your family during severe weather events. Invest in an Anza Blades storm shelter today and gain peace of mind knowing you have a reliable safe haven right below your home.