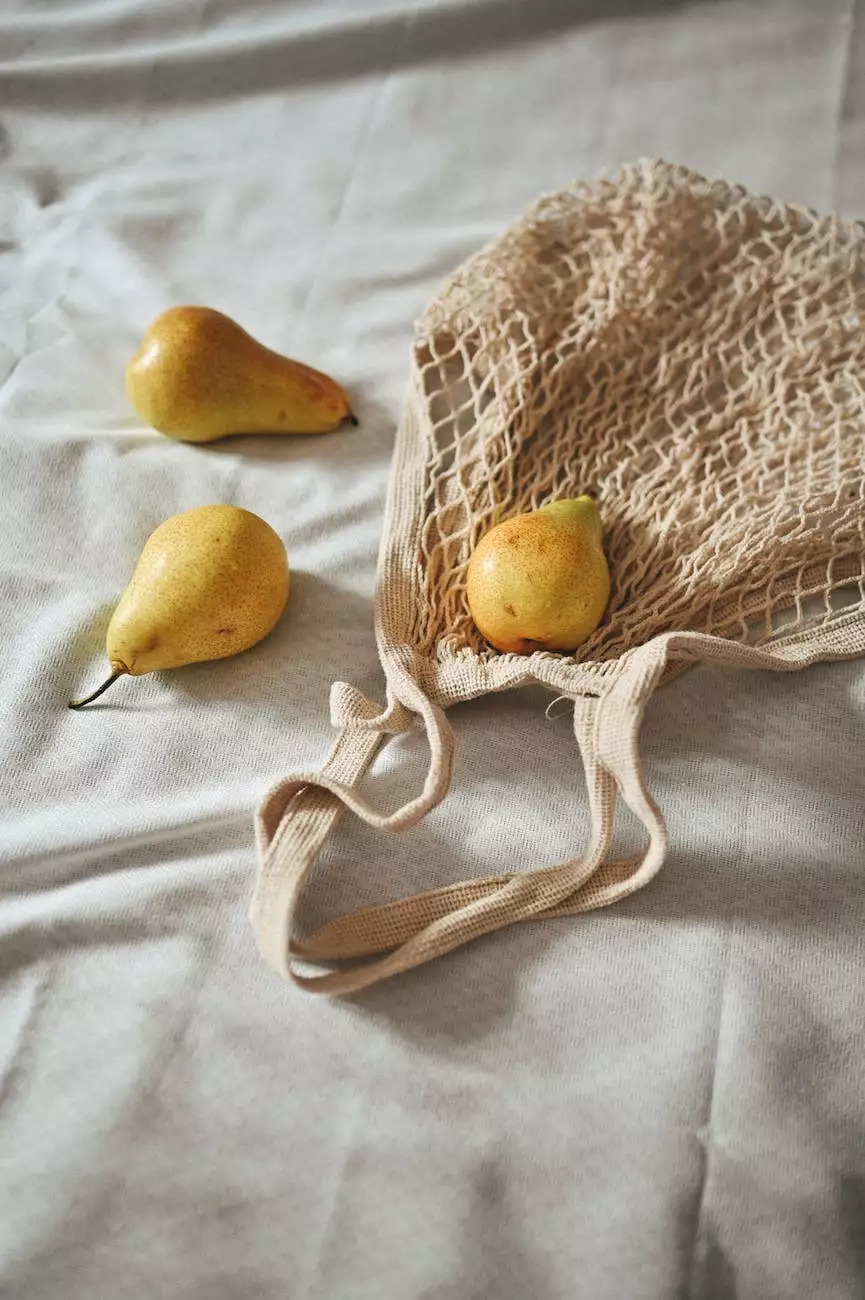 Protect Your Delicate Items with our Premium Cotton Mesh Laundry Bag
Welcome to Anza Blades, your go-to provider of high-quality laundry care products. We understand the importance of keeping your delicate items safe during the washing process. That's why we are proud to offer our premium cotton mesh laundry bag, designed to provide optimal protection for your precious garments.
Why Choose Our Cotton Mesh Laundry Bag?
At Anza Blades, we are committed to delivering superior quality, and our cotton mesh laundry bag is no exception. Its exceptional features make it the ideal choice for ensuring the longevity of your delicate items:
Durable Construction: Our laundry bags are crafted with high-quality cotton mesh material, known for its exceptional strength and durability. This ensures that your bag will withstand frequent use and remain effective in protecting your delicate items.
Optimal Size: The spacious design of our cotton mesh laundry bag allows you to comfortably fit multiple delicate items, such as lingerie, hosiery, and baby clothing, all in one bag. This saves you time and allows for efficient washing.
Protective Zipper Closure: Our laundry bag features a reliable and secure zipper closure, ensuring that your delicate items stay inside the bag throughout the washing process.
Enhanced Breathability: The cotton mesh material allows for excellent airflow, promoting efficient washing and drying of your delicate garments. Say goodbye to trapped odors and lingering moisture!
Proper Care for Your Delicate Garments
When it comes to caring for your delicate garments, following the right washing instructions is crucial. Our cotton mesh laundry bag is a valuable tool in ensuring their proper care. Here are some essential tips to consider:
Sort and Separate
Before washing your delicate items, it's important to separate them based on color, fabric type, and washing instructions. By doing this, you can prevent any unwanted color bleeding or damage.
Use the Right Detergent
Choosing a gentle detergent specifically formulated for delicates is essential to maintain the integrity of your garments. Avoid using harsh chemicals or bleach, as they can cause irreparable damage.
Opt for the Gentle Cycle
To minimize the risk of damage, always use the gentle cycle on your washing machine when washing delicate items. The gentle cycle helps to reduce agitation and prevent excessive stretching or tearing.
Utilize our Cotton Mesh Laundry Bag
Place your delicate items, securely zipped, inside our cotton mesh laundry bag before placing it in the washing machine. This added layer of protection ensures that your garments stay safe from potential snags or tears caused by contact with other items.
Air Dry Delicately
After washing, carefully remove your delicate items from the laundry bag and gently reshape them before air drying. Avoid using the dryer, as the high heat and tumbling action can cause damage and shrinkage.
Shop Now and Simplify Your Laundry Routine
Ready to experience the convenience and protection offered by our premium cotton mesh laundry bag? Visit Anza Blades today and browse our extensive collection of laundry care products. We are dedicated to providing you with the highest quality tools to simplify your laundry routine and keep your delicate items in pristine condition.
Order your cotton mesh laundry bag now and enjoy efficient laundry care like never before. Don't compromise on the safety and longevity of your delicate items – choose Anza Blades for all your laundry care needs!
© 2022 Anza Blades. All rights reserved. eCommerce & Shopping - Jewelry and gems