Leather Soy Candle
Mar 25, 2018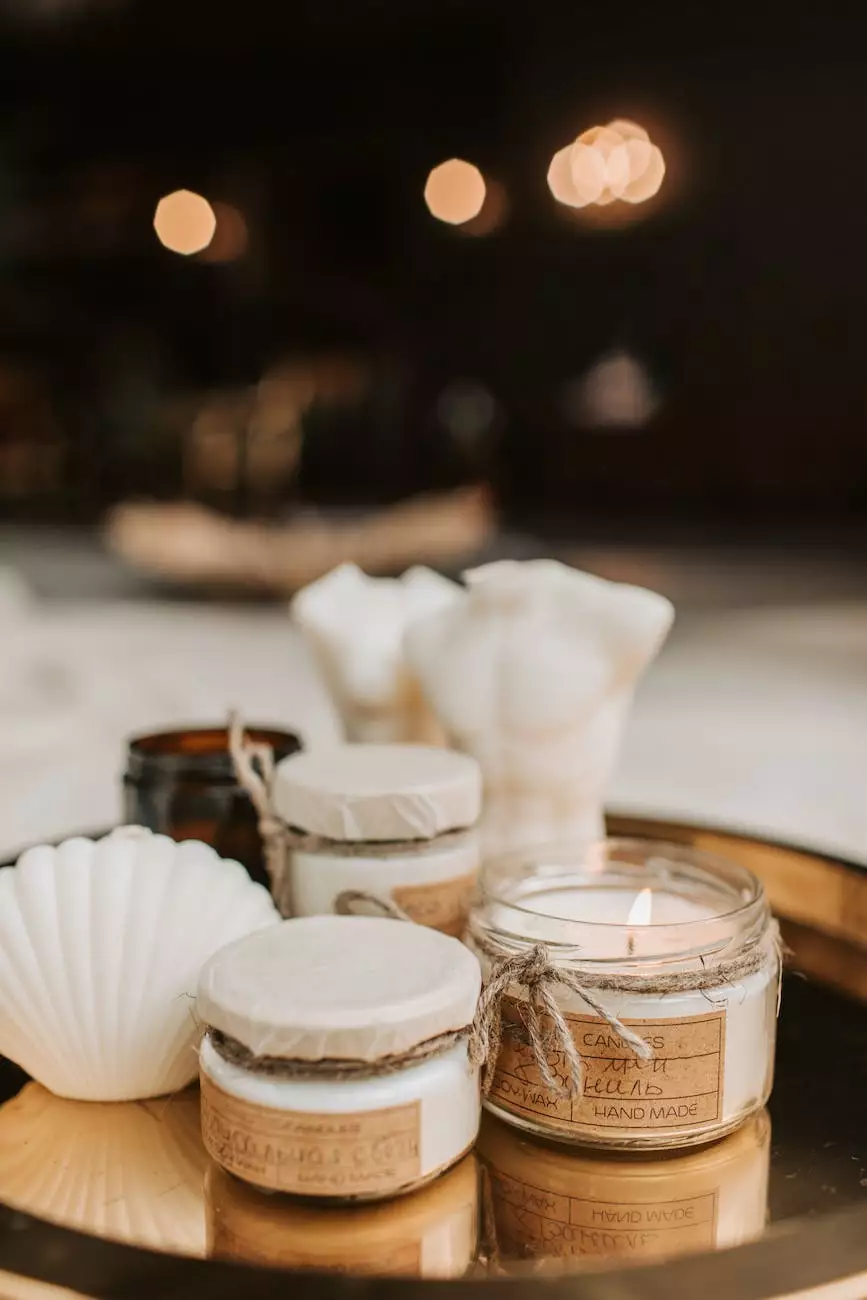 Experience the Essence of Luxury
Indulge in the mesmerizing scents and sumptuous ambiance of our Leather Soy Candle collection. Crafted with love and care, these exquisite candles are designed to bring a touch of opulence into your home.
Unparalleled Quality
At Anza Blades, we believe in offering nothing shy of perfection. Our Leather Soy Candles are hand-poured using the finest natural soy wax, ensuring a clean and long-lasting burn. Every candle is meticulously crafted to deliver a consistent fragrance experience from the first light to the very last flicker.
Enchanting Fragrances
Our Leather Soy Candle collection presents an array of captivating scents, each carefully curated to immerse you in a world of sensory delight. Whether you seek the rich earthiness of leather and tobacco, the comforting warmth of vanilla and sandalwood, or the exotic allure of amber and musk, we have a fragrance that will captivate your senses.
Elevate Your Home Decor
Beyond their heavenly scents, our Leather Soy Candles also serve as gorgeous decorative pieces. The sleek and elegant design of each candle vessel adds a touch of sophistication to any setting. Whether placed in the living room, bedroom, or bathroom, these candles effortlessly elevate the ambiance and create a warm and harmonious atmosphere.
Perfect Gift for Every Occasion
Looking for a unique and thoughtful gift? Our Leather Soy Candles make for an ideal choice. Whether for birthdays, anniversaries, housewarmings, or just to show someone you care, these luxurious candles are bound to impress. With their exquisite scents and stunning aesthetics, they are a gift that will be cherished and remembered.
Commitment to Sustainability
At Anza Blades, we believe in responsible and sustainable practices. Our Leather Soy Candles are crafted using eco-friendly ingredients, including natural soy wax and lead-free cotton wicks. By opting for our candles, you not only bring beauty into your home but also contribute to a greener and more sustainable planet.
Unleash Serenity and Elegance
Indulge in the soothing and calming effects of our Leather Soy Candle collection. Light up one of our candles, sit back, and let the flickering flame and enchanting scents transport you to a state of tranquility and relaxation. Life may be chaotic, but with Anza Blades' Leather Soy Candles, you can always find a moment of serenity.
Shop the Leather Soy Candle Collection
Ready to immerse yourself in luxury? Explore our mesmerizing Leather Soy Candle collection today. With a range of captivating scents and exquisite designs, you are sure to find the perfect candle to enhance your home decor or delight someone special.
Why choose Anza Blades' Leather Soy Candles:
Handcrafted to perfection
Premium quality soy wax
Exquisite fragrance selection
Stunning decorative pieces
Thoughtful and unique gift option
Environmentally friendly production
Unleash serenity and elegance
Transform Your Space with Leather Soy Candles
Immerse yourself in the world of luxury and tranquility with Anza Blades' Leather Soy Candle collection. Expertly crafted, these candles bring an air of sophistication to any space. Elevate your home decor, indulge in captivating scents, and experience the essence of luxury today.