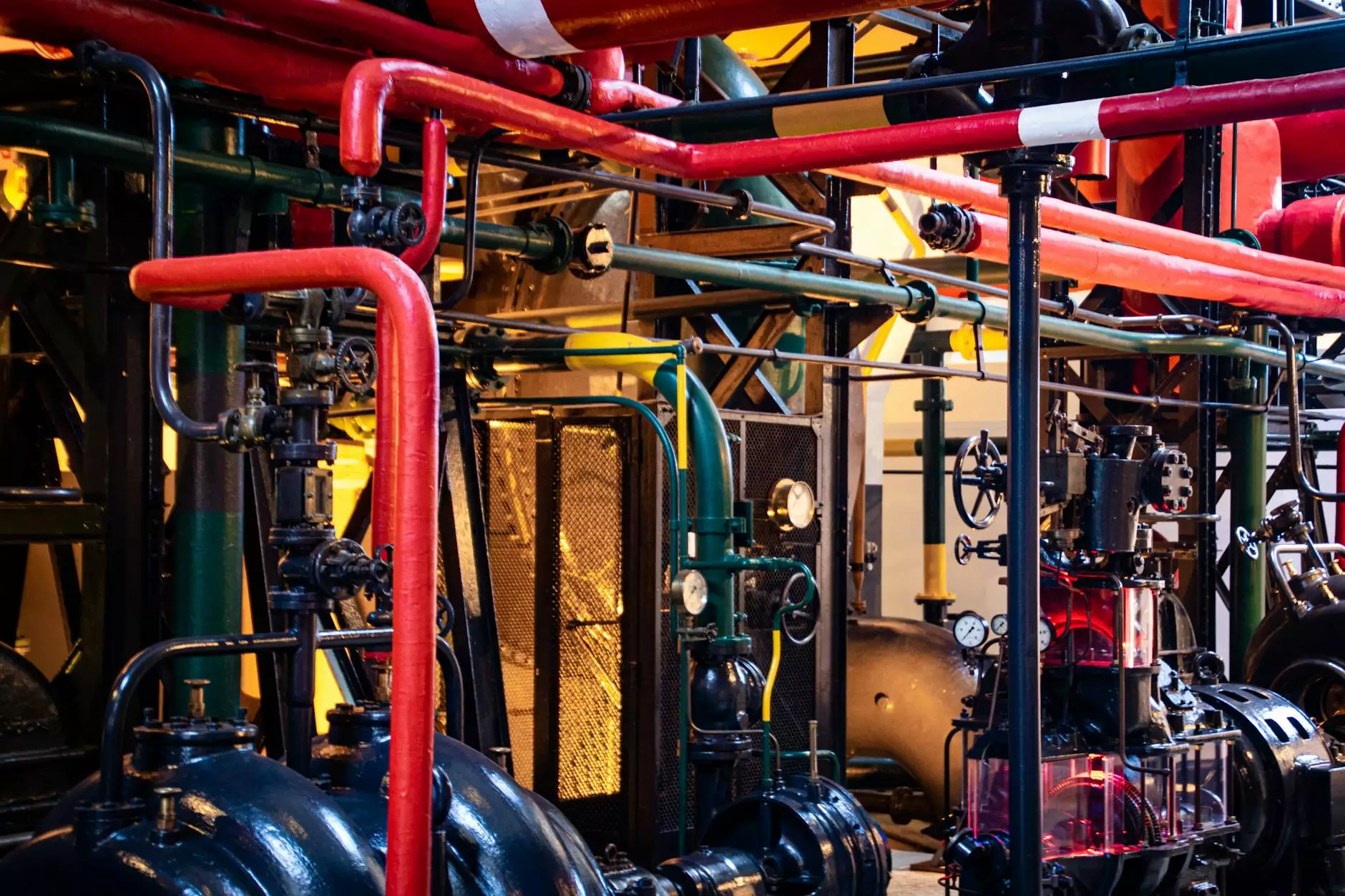 Introduction
Welcome to Anza Blades, your ultimate source for high-quality industrial strength solvents. In this page, we are thrilled to present our exceptional product - the Solve All Industrial Strength Solvent. Designed to meet the highest standards in cleaning and degreasing, our solvent stands out in the market due to its unparalleled performance and reliability.
Premium Quality Solvent
When it comes to industrial cleaning, nothing compares to the power of our Solve All Industrial Strength Solvent. With years of research and development, we have formulated a solution that effortlessly tackles the toughest grease, oil, and dirt, leaving behind a spotlessly clean surface. Whether you need to clean machinery, tools, or industrial equipment, our solvent delivers exceptional results every single time.
Key Features
Our Solve All Industrial Strength Solvent offers a range of features that make it the perfect choice for any industrial cleaning task:
Powerful Cleaning: The solvent is specifically engineered to dissolve even the most stubborn substances, ensuring thorough and effective cleaning.
Fast-Acting Formula: Save time and effort with our solvent's fast-acting formula, which rapidly penetrates and lifts grime from surfaces.
Non-Toxic and Environmentally Friendly: We understand the importance of sustainability, which is why our solvent is designed to be non-toxic and environmentally safe.
Safe for Multiple Surfaces: From stainless steel to plastics, our solvent can be used on a wide range of surfaces without causing any damage.
Long-Lasting Performance: With a strong focus on durability, our solvent continues to deliver excellent cleaning results, even after multiple uses.
Applications
The Solve All Industrial Strength Solvent is perfect for various industrial environments and applications, including:
Manufacturing Facilities: Keep your equipment and machinery clean and functioning optimally.
Automotive Workshops: Remove grease and oil from vehicle parts with ease.
Printing and Packaging: Maintain a clean and efficient production line.
Construction Sites: Effectively remove stubborn dirt and debris from tools and equipments.
Marine and Aviation: Clean critical components without damaging their integrity.
And Many More: Any industrial setting that requires a top-quality solvent solution can benefit from our product.
How to Use
Using Solve All Industrial Strength Solvent is simple:
Preparation: Ensure the surface to be cleaned is dry and free of loose debris.
Application: Spray or apply the solvent directly onto the area to be cleaned.
Agitation: For tougher stains, use a brush or cloth to scrub the surface gently.
Rinsing: Rinse the area thoroughly with clean water to remove any residue.
Drying: Allow the surface to air dry or use a clean cloth for faster drying.
Why Choose Anza Blades
With numerous options available in the market, choosing the right industrial strength solvent is essential. Here's why Anza Blades should be your top choice:
Quality Assurance: We pride ourselves on delivering products that are manufactured to the highest industry standards, ensuring superior performance and reliability.
Commitment to Sustainability: Our solvent is designed to be environmentally friendly, so you can clean with peace of mind.
Expertise and Experience: With years of experience in the industry, we have the knowledge to provide solutions tailored to your specific needs.
Customer Satisfaction: We prioritize customer satisfaction and strive to exceed your expectations with every purchase.
Affordability: Despite its exceptional quality, our Solve All Industrial Strength Solvent is competitively priced, offering excellent value for your money.
Order Your Solve All Industrial Strength Solvent Now
Don't settle for subpar cleaning results. Experience the power of Anza Blades' Solve All Industrial Strength Solvent today. Place your order now and witness the transformative difference it can make in your industrial cleaning process!
About Anza Blades
Anza Blades is a leading provider of high-quality industrial cleaning solutions. With a commitment to excellence, we continually strive to deliver products that meet the stringent demands of our customers. Our Solve All Industrial Strength Solvent is just one example of our dedication to providing innovative and effective solutions for the industrial sector.
Contact Us
If you have any questions or inquiries about our Solve All Industrial Strength Solvent or any other products, please feel free to contact us. Our dedicated customer support team is here to assist you with all your needs.