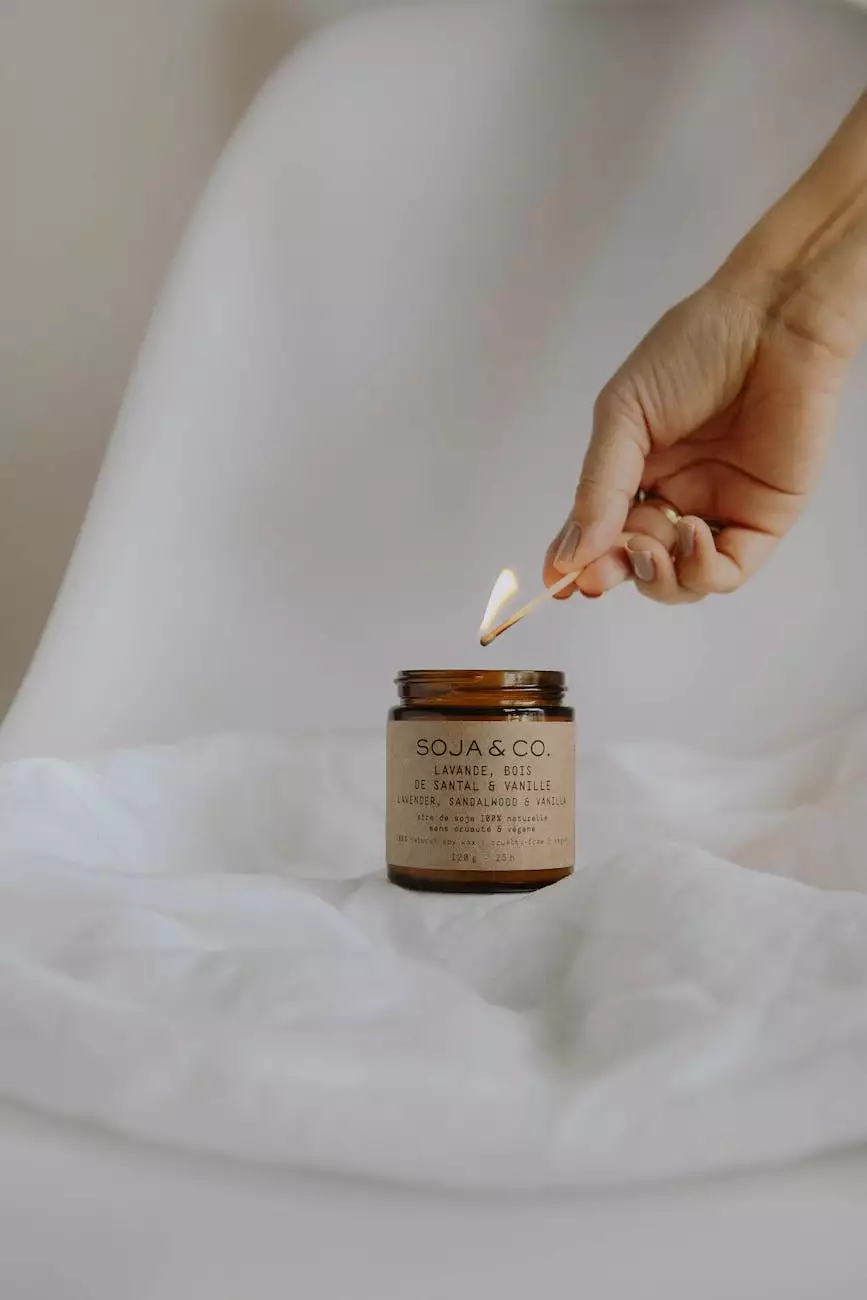 Welcome to Anza Blades, your go-to destination for exquisite jewelry and gems. We are proud to introduce our newest addition to our collection - the Wildflowers Canning Jar Soy Candle. Crafted with utmost care and attention to detail, this luxurious soy candle is designed to elevate your sensory experience, transforming any space into a haven of tranquility and elegance.
Experience the Natural Elegance
Indulge in the captivating scents of wildflowers with our hand-poured Wildflowers Canning Jar Soy Candle. Each candle is meticulously crafted using premium-quality soy wax, which ensures a clean and long-lasting burn. The enchanting fragrance fills the air, creating a serene atmosphere that embraces your senses.
Handcrafted with Care
At Anza Blades, we believe in the art of craftsmanship. Our Wildflowers Canning Jar Soy Candle is lovingly created by skilled artisans who pour their passion and expertise into every candle. The attention to detail is evident in the exquisite design of the canning jar, adding a touch of sophistication to any room.
Unleash the Magic of Wildflowers
Immerse yourself in the enchanting aroma of wildflowers with our exclusive soy candle. The carefully curated blend of fragrances evokes the essence of a blooming meadow, transporting you to a blissful state of relaxation. The Wildflowers Canning Jar Soy Candle is a perfect accompaniment to your self-care routine, helping you unwind after a long day.
Long-Lasting Fragrance
Enjoy the aromatic bliss for hours on end with our long-lasting soy candle. The high-quality soy wax ensures an even and clean burn, extending the life of the fragrance. Relax and revel in the soothing scents, as the Wildflowers Canning Jar Soy Candle fills your space with tranquility.
Elevate Your Space
Add a touch of elegance and warmth to your surroundings with the Wildflowers Canning Jar Soy Candle. Whether you are creating a cozy ambiance in the living room, enhancing the serenity of your bedroom, or setting the mood for a spa-like experience in your bathroom, this candle is a versatile and sophisticated choice.
A Thoughtful Gift
Looking for the perfect gift for your loved ones? The Wildflowers Canning Jar Soy Candle is an ideal choice. Its luxurious design and captivating fragrance make it a thoughtful and memorable present for birthdays, anniversaries, or any special occasion. Show your appreciation with a gift that captures the essence of natural beauty.
Discover the Anza Blades Difference
At Anza Blades, we pride ourselves on delivering exceptional quality and customer satisfaction. With our Wildflowers Canning Jar Soy Candle, you can expect nothing less. Each candle is crafted with precision and tested for quality to ensure an unparalleled experience. Experience the difference for yourself and embrace the beauty of nature in the comfort of your own home.
Shop Now
Browse our exquisite collection of high-quality soy candles and elevate your sensory experience. With Anza Blades, you can find a wide range of exceptional products that redefine luxury and elegance. Discover the Wildflowers Canning Jar Soy Candle and let the scents of nature envelop your space. Shop now and enhance the ambiance of your home today.