Ranch Supplies | Feeders, Hay Rings, Troughs, Gates, and More - Anza Blades
May 6, 2023
S&S Ag Center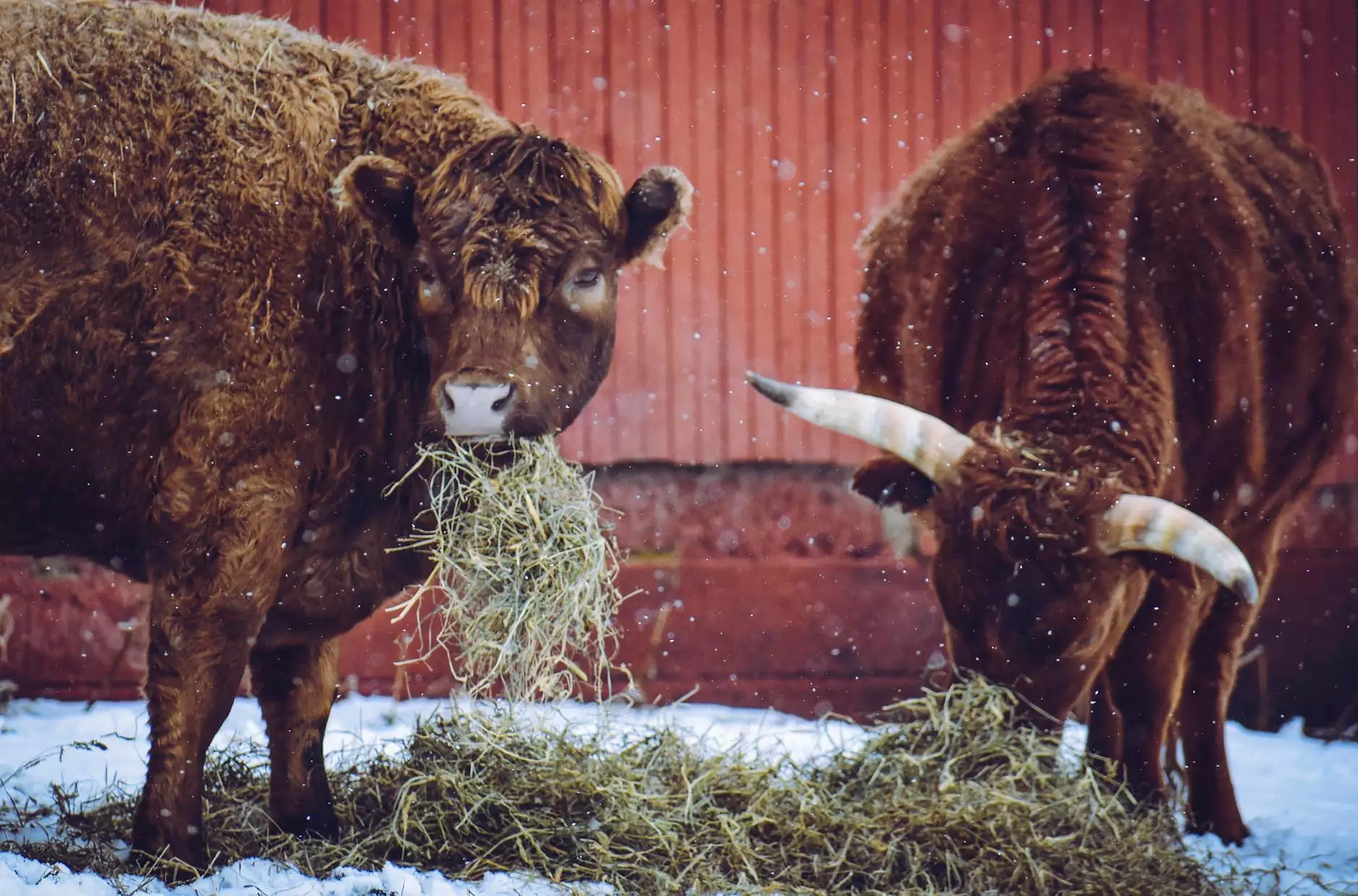 Quality Ranch Supplies for All Your Needs
Welcome to Anza Blades, your premier destination for top-notch ranch supplies. We understand the importance of reliable and durable equipment when it comes to running a successful ranch. That's why we offer a comprehensive selection of feeders, hay rings, troughs, gates, and so much more.
Feeders: Ensuring Optimal Livestock Nutrition
One of the key components of efficient ranch management is ensuring that your livestock receives proper nutrition. Our feeders are thoughtfully designed to meet this requirement. With options like automatic feeders, bale feeders, and creep feeders, our range of feeders provides convenience while allowing you to control the feeding process.
Our automatic feeders are equipped with advanced technology, making feeding your livestock a breeze. You can schedule and monitor feeding times, accurately measure portions, and ensure your animals receive the right nutrition at the right time.
The bale feeders we offer are perfect for easy and controlled feeding of hay. Designed to minimize hay wastage and reduce labor, these feeders are a practical investment that will benefit both you and your animals.
If you have young and growing livestock, our creep feeders are ideal for providing them with supplementary feed. These specially designed feeders allow smaller animals to access the feed while keeping larger ones out, ensuring fair distribution and optimal growth for your livestock.
Hay Rings: Efficient Feeding Solutions
Efficiently feeding your livestock with minimal hay wastage is essential. Our hay rings are designed to provide just that. Made from durable materials, these rings can withstand heavy use and resist harsh weather conditions.
Our hay rings come in various sizes and designs to suit different livestock and feeding requirements. Choose from single-sided or double-sided designs, depending on the number of animals you need to feed. With the right hay ring, you can significantly reduce hay wastage and save both time and money.
Troughs: Durable Watering and Feeding Solutions
Providing a reliable water source is crucial for the health and well-being of your livestock. Our troughs are built to last, ensuring long-term water access for your animals. Made from high-quality materials, our troughs are resistant to sun damage and impact, making them suitable for both indoor and outdoor use.
In addition to watering solutions, our troughs can also be used for feeding purposes. They are spacious, easy to clean, and built with livestock comfort in mind. With our troughs, you can ensure a constant supply of fresh water and easy access to feed, promoting optimal animal health and performance.
Gates: Secure and Functional Entrances
Ensuring secure and functional entrances to your ranch is essential for managing livestock and maintaining overall security. Our gates are designed with durability and convenience in mind. Made from sturdy materials, they can withstand heavy use and resist harsh environmental conditions.
Whether you need a gate for your pasture, corral, or any other area on your ranch, we have the perfect solution. Our gates come in various sizes, designs, and configurations to suit different needs. From standard swing gates to heavy-duty panels, we have everything you need to create reliable and secure enclosures for your livestock.
Explore Our Wide Range of Ranch Supplies
At Anza Blades, we take pride in offering a diverse range of ranch supplies that cater to the specific needs of ranchers like you. Our commitment to quality and customer satisfaction sets us apart. When you choose us, you're choosing reliable, durable, and high-performance products that will exceed your expectations.
Take the time to browse through our selection and find the perfect solutions for your ranching needs. Whether you're a seasoned rancher or just starting out, we have the expertise and products to support you every step of the way. Invest in the best ranch supplies from Anza Blades and experience the difference they can make in your daily operations.
Place your order today and take your ranching to new heights with our top-quality feeders, hay rings, troughs, gates, and more.
Contact us now to learn more or speak with our knowledgeable team who are always ready to assist you. Choose Anza Blades for all your ranching needs and let us help you achieve success in the field.