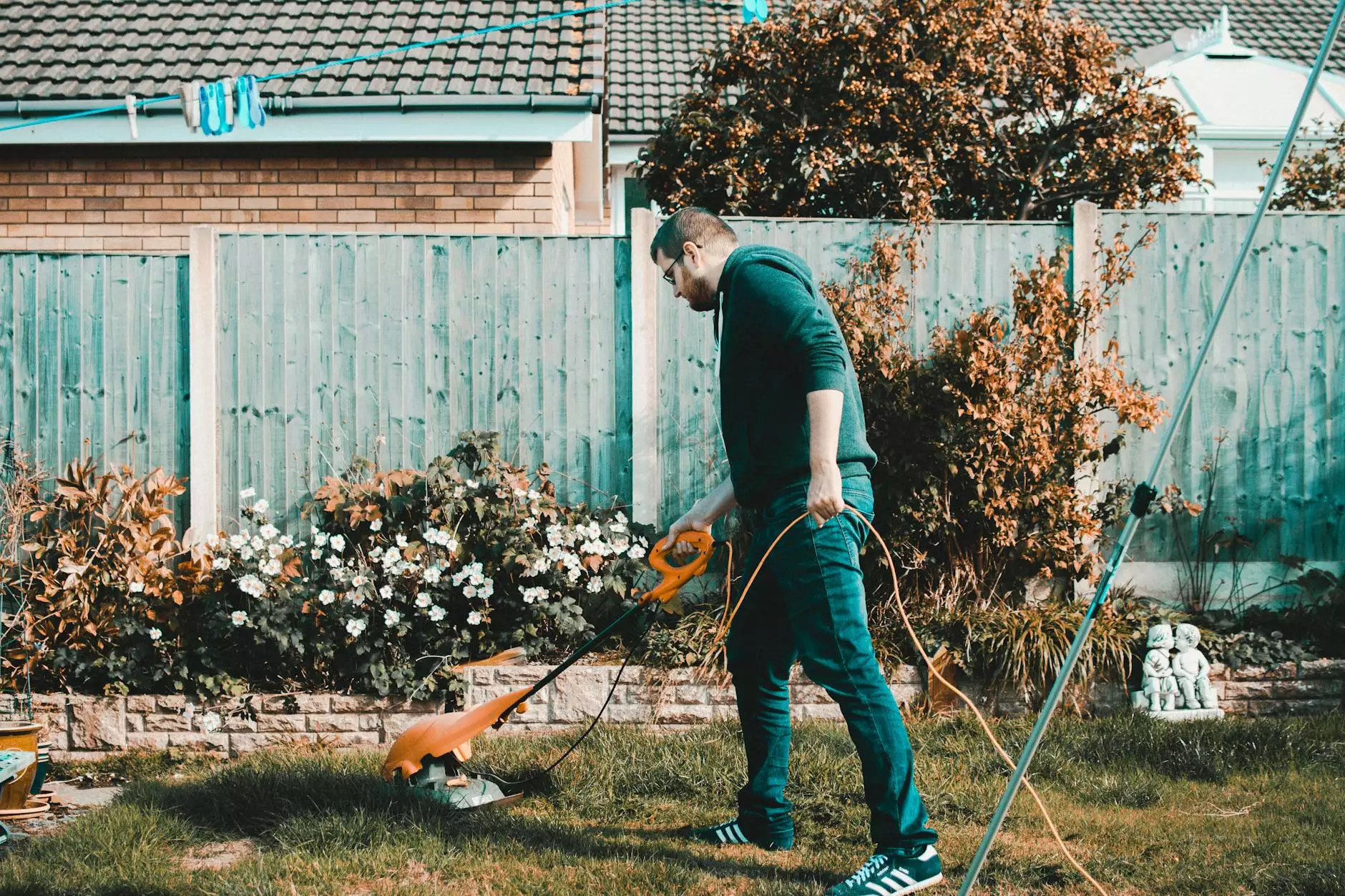 The Ultimate Lawn Mower for Professionals in Haltom City, TX
If you're looking for the perfect lawn mower to enhance your landscaping business in Haltom City, TX, Anza Blades has the solution for you. Introducing the 2021 Gravely Pro-Turn® 152 991129, a top-of-the-line commercial mower designed for professionals like you.
Unmatched Performance
The 2021 Gravely Pro-Turn® 152 991129 is built with cutting-edge technology and powerful features to ensure unmatched performance. With its 52-inch cutting deck and reliable Kawasaki® engine, this mower can tackle even the largest lawns with ease. The ergonomic controls and smooth operation make mowing a breeze, allowing you to work efficiently and effectively.
Durability and Longevity
When investing in a lawn mower, durability is a key factor to consider. The 2021 Gravely Pro-Turn® 152 991129 is constructed with high-quality materials, built to withstand the rigors of daily use. From the robust frame to the reinforced cutting deck, every component is designed to deliver long-lasting performance. This mower will be a reliable partner for your business, ensuring many years of trouble-free operation.
Advanced Cutting Technology
The Gravely Pro-Turn® 152 991129 is equipped with advanced cutting technology that ensures a precise and consistent cut every time. The adjustable cutting heights allow you to customize the length of the grass to meet your clients' preferences. Whether you're maintaining residential lawns or commercial properties, this mower delivers professional-grade results that will impress even the most discerning customers.
Enhanced Comfort and Convenience
We understand that the comfort of the operator is essential for long hours of mowing. The 2021 Gravely Pro-Turn® 152 991129 is designed with your comfort in mind. The high-back seat and smooth ride suspension system reduce operator fatigue, allowing you to work for extended periods without discomfort. Additionally, the intuitive control panel puts all essential functions at your fingertips, making operation easy and convenient.
Unbeatable Value and Service
At Anza Blades, we pride ourselves on offering unbeatable value and exceptional customer service. When you purchase the 2021 Gravely Pro-Turn® 152 991129 from our inventory, you can expect not only the best equipment but also the support of our knowledgeable team. We are committed to helping you succeed in your landscaping business by providing top-quality products that meet your needs.
Find the Perfect Lawn Mower at Anza Blades
Visit Anza Blades in Haltom City, TX, today to explore our inventory and discover the 2021 Gravely Pro-Turn® 152 991129. Our friendly and experienced staff will assist you in finding the right equipment for your specific requirements. With our wide range of high-quality lawn mowers and accessories, we are confident that you'll find the perfect fit for your business.
Contact Us
If you have any questions or would like more information about the 2021 Gravely Pro-Turn® 152 991129, feel free to reach out to our team. We're here to help you make an informed decision and provide you with the best options for your landscaping needs.
Call us at (555) 123-4567 or email us at [email protected]. We look forward to assisting you!