Outdoor Kitchen Components
Oct 20, 2021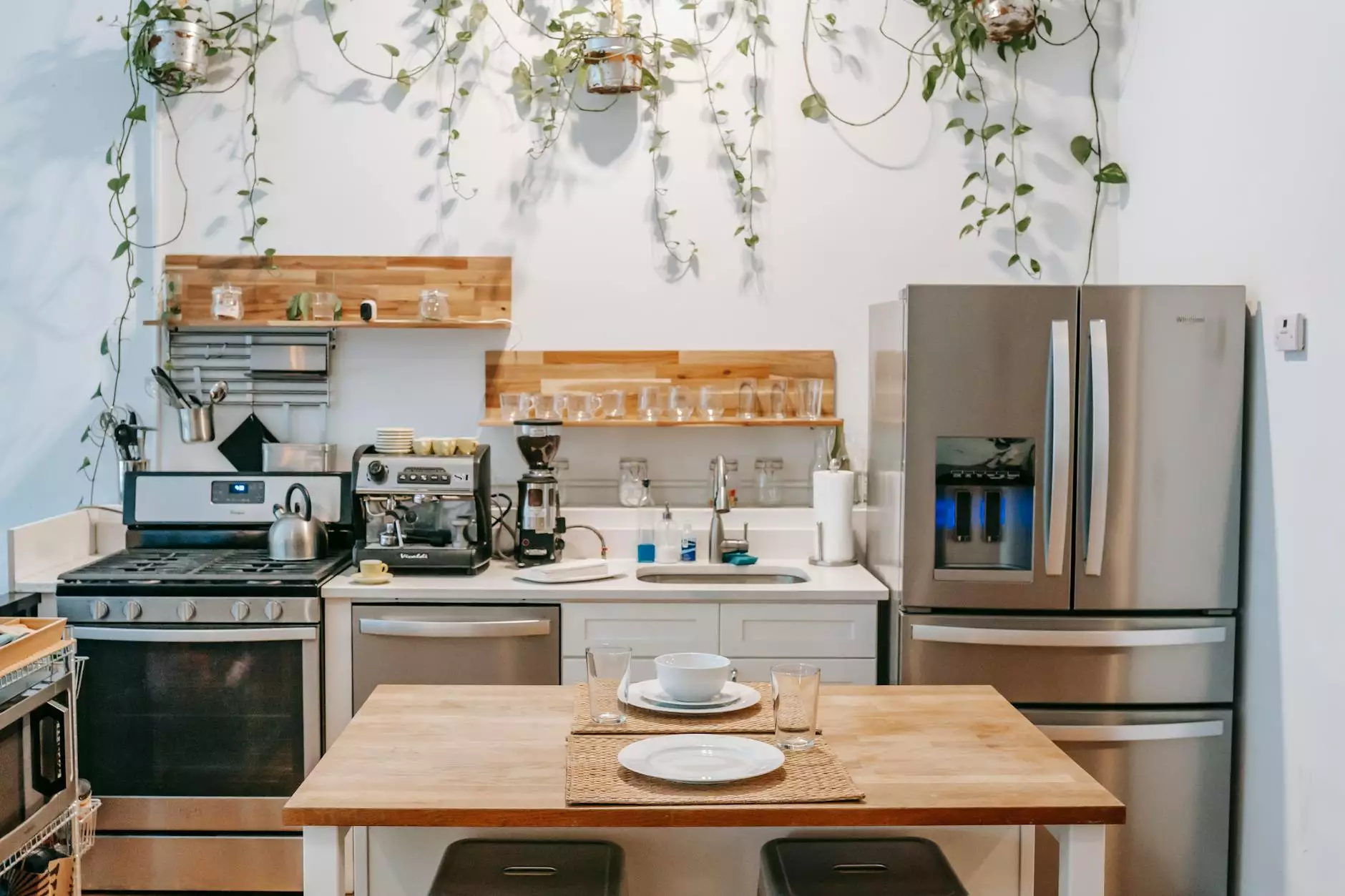 Elevate Your Outdoor Cooking Experience with Anza Blades
Welcome to the world of Anza Blades, your go-to destination for high-end outdoor kitchen components. Whether you are a seasoned outdoor cooking enthusiast or just getting started, we have everything you need to create your dream outdoor kitchen. Our extensive selection of top-notch products is designed to enhance your outdoor cooking experience, allowing you to enjoy delicious meals in the comfort of your own backyard.
Unrivaled Selection
At Anza Blades, we understand that the key to a successful outdoor kitchen lies in the quality of its components. That's why we carefully curate our collection to include only the finest products in the market. From durable stainless steel grills and versatile cooktops to stylish cabinets and efficient refrigeration solutions, we have it all.
Our outdoor kitchen components are sourced from reputable brands known for their craftsmanship and reliability. We prioritize quality, ensuring that each product meets our stringent standards. Whether you are looking for a complete outdoor kitchen setup or individual components to enhance your existing space, we have the perfect options for you.
Enhance Your Cooking Experience
Anza Blades is committed to providing outdoor cooking enthusiasts with everything they need to take their culinary skills to new heights. Our extensive range of products and accessories allows you to customize your outdoor kitchen according to your personal preferences and cooking style.
To create a truly remarkable outdoor kitchen, we offer a variety of grills that cater to different cooking techniques. Whether you prefer the precision of a gas grill, the authentic flavor of a charcoal grill, or the convenience of an electric grill, we have the right option for you. Our grills are designed with advanced features to ensure optimal performance, durability, and superior heat distribution.
In addition to grilling, our outdoor cooking components include versatile cooktops that allow you to expand your culinary repertoire. From searing steaks to simmering sauces, our cooktops deliver precise heat control, enabling you to cook with confidence.
Complete your outdoor kitchen with our stylish and functional cabinets. Our cabinets are available in various sizes and designs, providing ample storage space for your cooking utensils, tools, and accessories. With durable materials and weather-resistant finishes, our cabinets are built to withstand the elements, ensuring longevity and preserving their beauty over time.
No outdoor kitchen is complete without proper refrigeration. Anza Blades offers a selection of high-quality outdoor refrigerators and ice makers to keep your ingredients fresh and your beverages chilled. Our refrigeration solutions are designed to withstand outdoor conditions while maintaining optimal temperature control, making sure your food stays fresh and your drinks stay frosty.
Uncompromising Quality and Expertise
At Anza Blades, we take pride in delivering products that meet the highest standards of quality and performance. Our team of experts is dedicated to helping you find the perfect outdoor kitchen components that suit your needs and preferences. We provide personalized assistance and expert advice every step of the way, ensuring a seamless and enjoyable shopping experience.
Explore Anza Blades Today
Ready to transform your outdoor cooking experience? Visit Anza Blades today and browse through our wide selection of premium outdoor kitchen components. With our unbeatable range of products, exceptional quality, and unparalleled customer service, we are confident that you will find everything you need to create the outdoor kitchen of your dreams.
Take the first step towards culinary greatness with Anza Blades. Shop now and elevate your outdoor cooking experience to new heights!