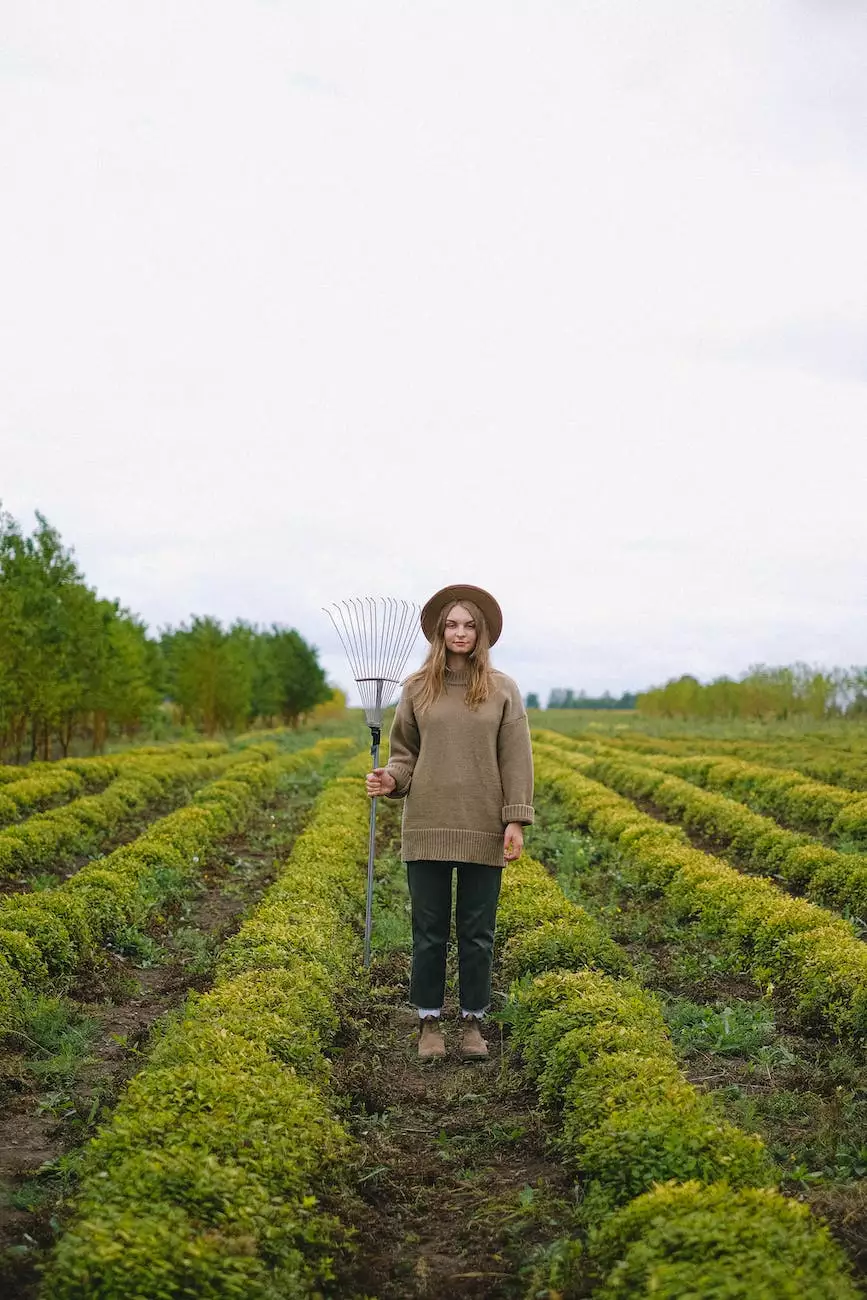 Enhance Your Gardening Experience with Premium Horticultural Supplies
Welcome to Anza Blades, your ultimate destination for high-quality horticultural supplies and equipment. We take pride in offering an extensive range of gardening products that will cater to all your gardening needs. Whether you are an amateur gardener or a seasoned horticulturist, our vast selection of supplies ensures that you can find everything you need in one place.
Why Choose Anza Blades?
When it comes to horticultural supplies, Anza Blades stands apart from the competition. We truly understand the importance of having the right tools and equipment to create and maintain a beautiful garden. Here's why you should choose us:
Unparalleled Quality: We source our supplies from reputable manufacturers who prioritize quality. With Anza Blades, you can be confident that you are investing in durable and reliable products.
Extensive Selection: We stock a wide range of horticultural supplies, ranging from gardening tools and equipment to fertilizers and pesticides. Whatever your gardening project requires, we have it covered.
Expert Guidance: Our team is composed of horticultural enthusiasts who are passionate about gardening. We are here to provide you with expert advice and recommendations to help you achieve your gardening goals.
Competitive Prices: We believe that high-quality gardening supplies should be affordable for everyone. That's why we offer competitive prices without compromising on quality. You can shop with confidence, knowing that you're getting the best value for your money.
Convenience: At Anza Blades, we understand that convenience plays a crucial role in the shopping experience. Our easy-to-navigate website allows you to browse and purchase your desired items from the comfort of your own home, with doorstep delivery ensuring your items arrive at your doorstep in no time.
Explore Our Range of Horticultural Supplies and Equipment
At Anza Blades, we are committed to providing our customers with a comprehensive selection of horticultural supplies. Whatever your gardening needs may be, you can find the perfect tools and equipment to make your gardening journey a successful one.
Gardening Tools
We offer a wide variety of high-quality gardening tools designed to make your planting and maintenance tasks easier and more efficient. From shovels and spades to pruners and shears, our tools are crafted with precision and durability in mind. With Anza Blades' tools, you can achieve professional results in your own backyard.
Planting and Propagation
Creating a thriving garden starts with proper planting and propagation. Explore our selection of seedlings, pots, trays, and propagation kits to begin your gardening journey from the very beginning. We also offer a range of fertilizers and soil amendments to ensure your plants receive the nutrients they need to flourish.
Irrigation and Watering
Efficient irrigation is essential for maintaining healthy plants. Our range of watering systems, hoses, sprinklers, and irrigation accessories will help you optimize water usage and keep your garden thriving year-round. We also offer rainwater harvesting solutions for the environmentally conscious gardener.
Pest and Disease Control
Protect your precious plants from pests and diseases with our selection of safe and effective pest control products. From organic insecticides to disease-fighting treatments, Anza Blades has you covered. We prioritize environmentally friendly solutions that balance pest control with the health of your garden ecosystem.
Garden Décor and Accessories
Add a touch of personality to your garden with our range of garden décor and accessories. From decorative planters and statues to stylish garden furniture, we have everything you need to create an inviting outdoor space that reflects your unique style.
Expert Tips and Resources
At Anza Blades, we go beyond merely selling horticultural supplies. We are passionate about sharing our knowledge and expertise with our customers. Explore our blog and resource section for expert tips, guides, and informative articles on various gardening topics. Our goal is to empower you with the knowledge and inspiration to achieve gardening success.
Start Your Gardening Journey Today with Anza Blades
Discover the joy of gardening with the finest horticultural supplies and equipment from Anza Blades. Whether you are a professional horticulturist or an enthusiastic beginner, we have everything you need to cultivate a thriving garden. Shop now and unlock the potential of your green thumb.
© 2021 Anza Blades. All rights reserved. | eCommerce & Shopping - Jewelry and gems