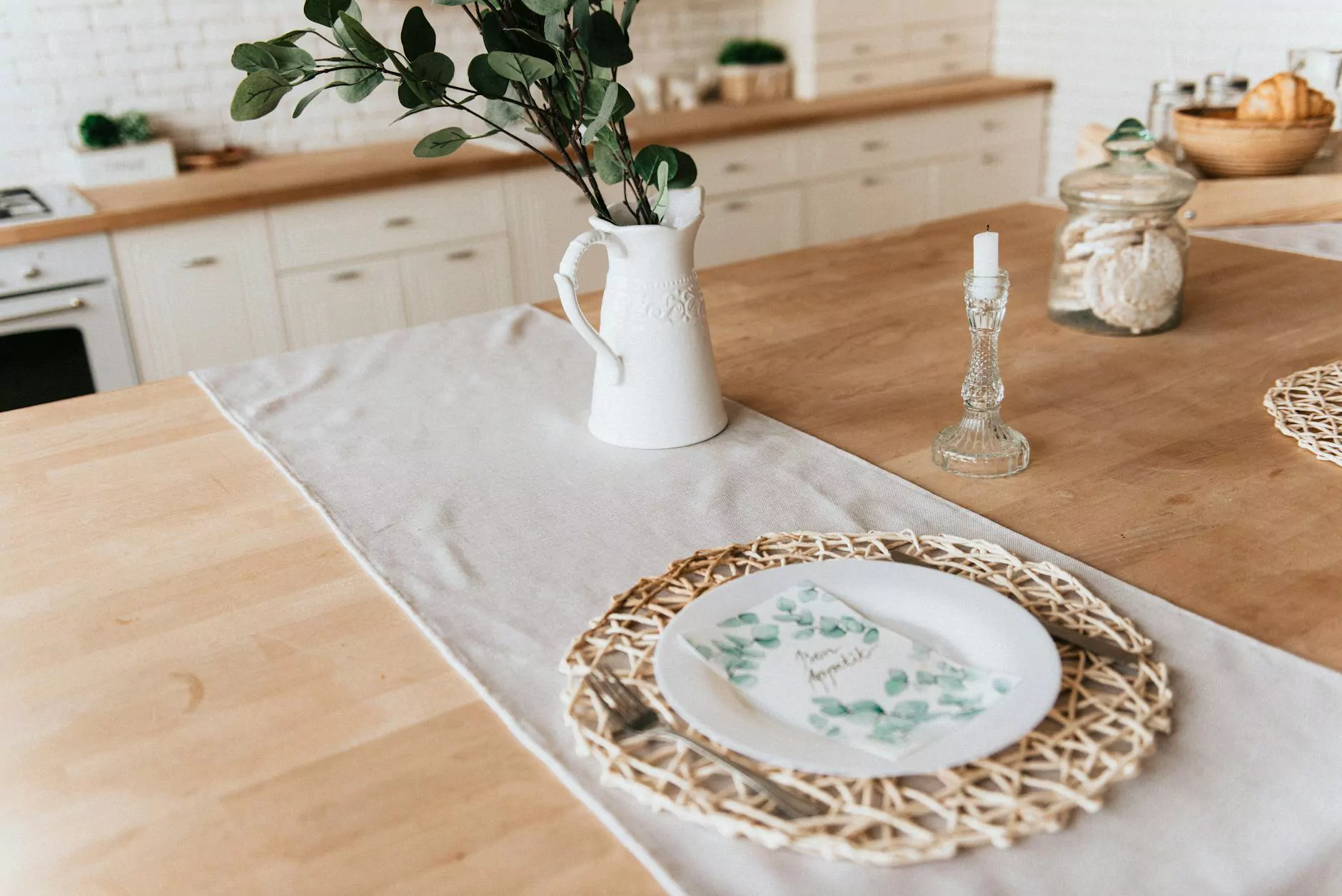 Experience the Aroma of Nostalgia
Transport yourself back to a simpler time, with our Grandma's Kitchen Canning Jar Soy Candle. The perfect blend of nostalgic scents and exquisite craftsmanship, this candle will fill your space with warmth and memories. Whether you are a lover of nostalgia or seeking a unique gift, our candle is sure to captivate your senses.
Handcrafted with Care
At Anza Blades, we pride ourselves on the exceptional quality of our products. Each Grandma's Kitchen Canning Jar Soy Candle is meticulously handcrafted by skilled artisans, ensuring that every piece is a work of art. From the selection of premium soy wax to the placement of the cotton wick, every detail is considered to provide you with a truly luxurious candle.
Natural Ingredients for a Clean Burn
Our commitment to sustainability extends beyond our artisanal craftsmanship. We believe in utilizing only the finest natural ingredients for a clean burn that is safe for you and the environment. Our candles are made from 100% pure soy wax, which burns cleanly and produces minimal soot. Say goodbye to black residue and hello to a healthier, more enjoyable candle experience.
Captivating Scents that Stir Memories
The scents of Grandma's Kitchen are truly one-of-a-kind. Each candle in our collection is carefully curated to evoke the comforting aromas of homemade delights. From the sweet scent of freshly baked apple pie to the warm embrace of spiced caramel, our candles breathe life into your space, creating an inviting ambiance that lingers long after the flame has been extinguished.
Unparalleled Sensory Journey
Indulge your senses with our Grandma's Kitchen Canning Jar Soy Candle as you embark on an unparalleled sensory journey. As the flame dances and flickers, the enchanting fragrance fills the air, transporting you to a bygone era. Close your eyes, take a deep breath, and let the aroma envelop you in a comforting embrace, evoking memories of cherished moments with loved ones.
Your Premier Destination for High-Quality Candles
Anza Blades is your ultimate destination for high-quality candles that create unforgettable experiences. We are committed to providing you with products that surpass your expectations, elevating your everyday moments into extraordinary ones. Browse our exquisite collection and discover the perfect candle to illuminate your space and ignite your senses.
Shop Now at Anza Blades
Ready to infuse your home with the heartwarming scents of Grandma's Kitchen? Explore our online store and indulge in the luxurious world of soy candles. Our secure and user-friendly website makes it convenient to select and purchase your favorite candle from the comfort of your own home. Experience the magic of Grandma's Kitchen Canning Jar Soy Candle today and redefine how you create ambiance in your space.
Elevate Your Space with Grandma's Kitchen Canning Jar Soy Candle
Transform your living spaces into havens of comfort and nostalgia with Grandma's Kitchen Canning Jar Soy Candle from Anza Blades. Immerse yourself in the captivating scents and impeccable craftsmanship that define our collection. Whether you are looking to create a warm and cozy atmosphere or searching for the perfect gift, our candles are guaranteed to delight.
Your Satisfaction, Our Priority
At Anza Blades, we prioritize your satisfaction above all else. We believe in the power of well-crafted, meticulously designed candles to enhance your everyday experiences. Our commitment to excellence drives us to continuously improve and deliver products that exceed your expectations. Enjoy the journey of creating unforgettable memories with Grandma's Kitchen Canning Jar Soy Candle.
Ignite Your Senses with Grandma's Kitchen Canning Jar Soy Candle
Ready to immerse yourself in the magical aromas of Grandma's Kitchen? Shop now at Anza Blades and discover the candle that will transport you back to cherished moments. Elevate your space, create an inviting ambiance, and indulge in the nostalgia that our handcrafted Mason Jar Soy Candle brings. Find your perfect scent today and let the journey begin.