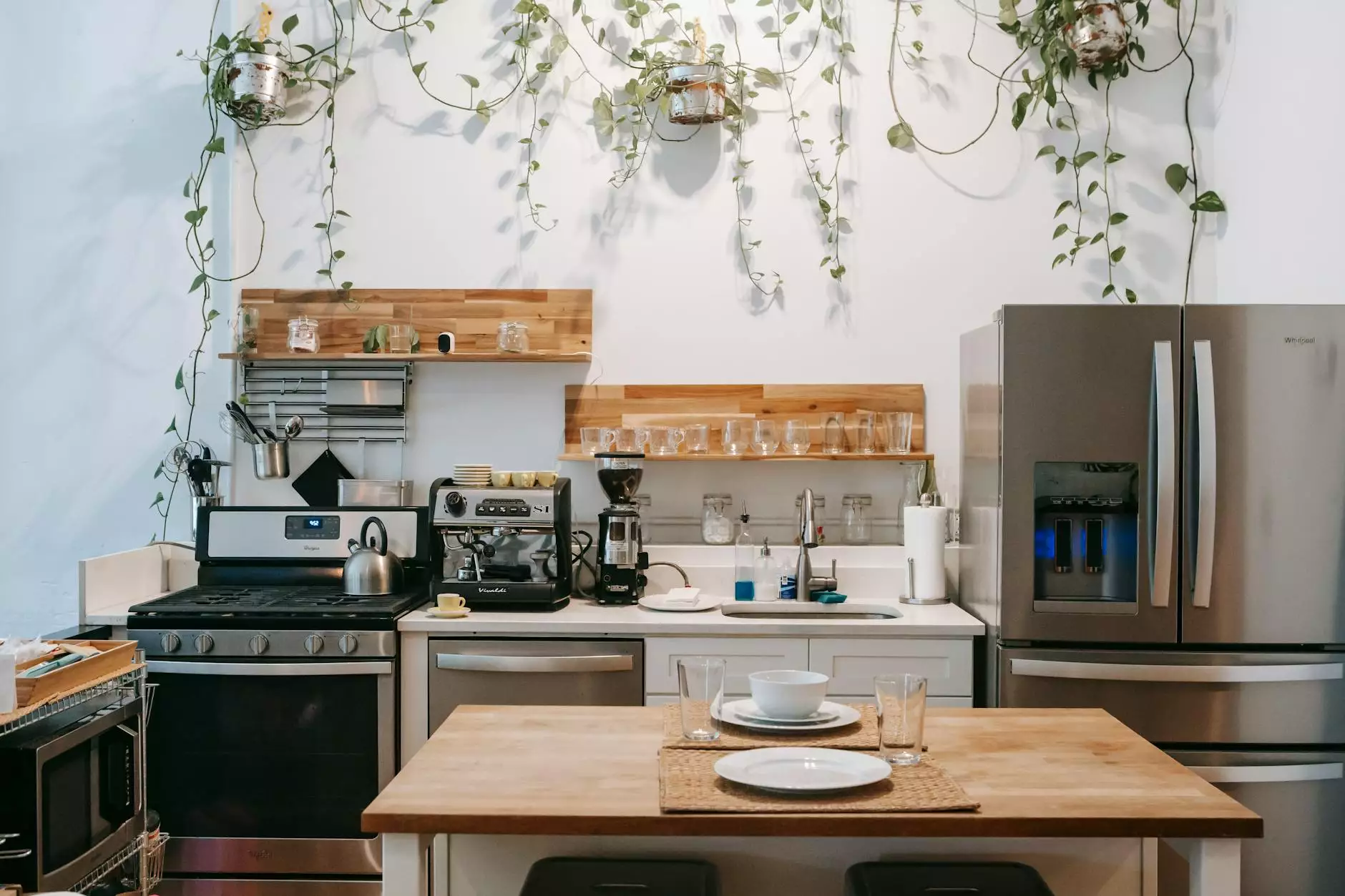 The Ultimate Solution for a Sparkling Clean Oven
Welcome to Anza Blades, your premier destination for high-quality cleaning products for your home. Our extensive range of products includes the remarkable Oven Brite Oven Cleaner, designed to tackle tough grease and stains on your oven, effortlessly leaving it sparkling clean. Maintain the cleanliness and hygiene of your kitchen with our exceptional oven cleaner!
Why Choose Oven Brite Oven Cleaner?
When it comes to oven cleaning, nothing beats the remarkable efficiency of Oven Brite. Our oven cleaner is specifically formulated to provide superior cleaning power while being safe and easy to use. Here's why Oven Brite should be your top choice:
Powerful Grease Dissolver: Oven Brite effectively dissolves stubborn grease, grime, and baked-on food residues, eliminating the need for excessive scrubbing and scraping.
Safe for Your Oven: Our cleaner is non-abrasive and does not contain harsh chemicals that can damage your oven's interior. Rest assured that Oven Brite will leave your oven looking pristine without causing any harm.
Convenient Application: Anza Blades provides you with an easy-to-use spray bottle that evenly coats the surfaces in your oven, allowing the cleaner to penetrate into every nook and cranny.
Effortless Cleaning: With Oven Brite, you can say goodbye to time-consuming scrubbing sessions. Simply apply the cleaner, leave it for a few minutes, and wipe away the dirt, revealing a spotless oven.
Gentle Fragrance: Our cleaner is infused with a pleasant scent that leaves your kitchen smelling fresh and clean after each use.
How to Use Oven Brite Oven Cleaner
Using Oven Brite is a breeze. Here's a step-by-step guide to achieving a brilliantly clean oven:
Ensure your oven is cool before starting the cleaning process.
Remove any loose debris or large food particles from the oven.
Shake the Oven Brite bottle well and spray the cleaner onto the interior surfaces of your oven, including the walls, racks, and door.
Close the oven door and let the cleaner work its magic for about 10-15 minutes. This allows the formula to loosen and dissolve the stubborn grease and grime.
Using a damp cloth or sponge, wipe away the loosened dirt from all surfaces.
Rinse the cloth or sponge and go over the surfaces once again to ensure all traces of the cleaner are removed.
Voila! Your oven is now perfectly clean and ready to be used again.
Get Your Oven Brite Oven Cleaner Today!
Don't let a dirty oven hinder the joy of cooking and baking. Invest in the highly effective Oven Brite Oven Cleaner from Anza Blades and experience the wonders it can do for your oven. Say goodbye to stubborn stains and hello to a sparkling clean oven with Oven Brite!
Place your order for Oven Brite Oven Cleaner today and have it conveniently delivered to your doorstep. Join the countless satisfied customers who trust Anza Blades for all their cleaning needs. We are dedicated to providing you with exceptional products that deliver outstanding results every time.
For any inquiries or assistance, please don't hesitate to contact our friendly customer service team. We are here to ensure your shopping experience at Anza Blades is nothing short of extraordinary.