Anza Blades - Pumpkin Marshmallow Rustic Soy Candle
Jun 22, 2018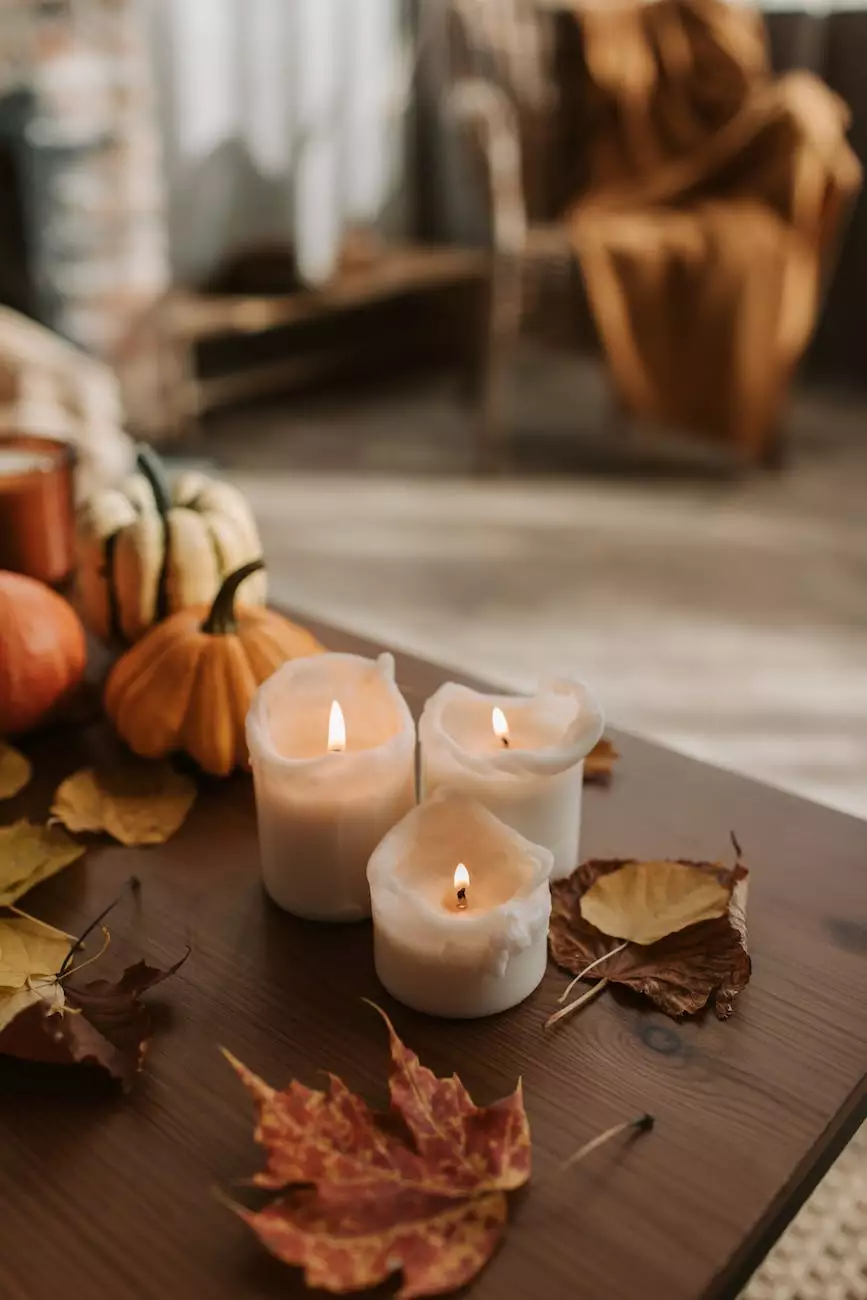 Experience the Aromatic Joy of Pumpkin Marshmallow
Transform the ambiance of your space with the Pumpkin Marshmallow Rustic Soy Candle from Anza Blades. This exquisite hand-poured candle is a perfect fusion of fall's favorite fragrance and natural soy wax. The delightful scent of pumpkin marshmallow will envelop your senses and transport you to a world of warmth and comfort.
Handcrafted with Care
At Anza Blades, we take pride in our meticulous craftsmanship. Each Pumpkin Marshmallow Rustic Soy Candle is carefully handcrafted with love and attention to detail. Our skilled artisans pour the soy wax in small batches, ensuring consistent quality and fragrance throughout each candle. The result is a high-end candle that sets the perfect mood for relaxation and indulgence.
Premium Soy Wax for a Clean Burn
We believe in offering you the best, which is why our Pumpkin Marshmallow Rustic Soy Candle is made with premium soy wax. Soy wax is not only eco-friendly but also burns cleaner and longer than traditional paraffin wax. You can enjoy up to 50 hours of aromatic bliss, knowing that you are making a sustainable choice for your home and the environment.
Create a Cozy Atmosphere
Lighting a Pumpkin Marshmallow Rustic Soy Candle has the power to transform any space into a cozy haven. Whether you prefer to unwind with a book, enjoy a romantic dinner, or simply relax after a long day, the warm and inviting glow of our soy candle will set the perfect mood. Let the flickering flame and enchanting fragrance transport you to a place of tranquility and peace.
Perfect as a Gift
The Pumpkin Marshmallow Rustic Soy Candle makes a thoughtful and luxurious gift for your loved ones. Its beautiful packaging and captivating scent make it an ideal present for birthdays, anniversaries, housewarmings, or any special occasion. Show your appreciation and spoil someone with a candle that exudes elegance and sophistication.
Explore our Wide Range of Unique Candles
Anza Blades offers a diverse collection of handcrafted, premium candles to cater to your unique preferences. From soothing lavender to invigorating citrus, our range includes a variety of captivating scents that will elevate your space. Discover the perfect candle to suit your style and indulge in the luxurious experience that Anza Blades provides.
Elevate Your Space with Anza Blades
At Anza Blades, we are passionate about curating exquisite products that enhance your everyday life. Our dedication to quality and craftsmanship shines through our range of candles and jewelry. Explore our eCommerce & Shopping - Jewelry and gems store to discover one-of-a-kind pieces that reflect your personality and add beauty to your world. Let Anza Blades be your trusted destination for luxury and sophistication.