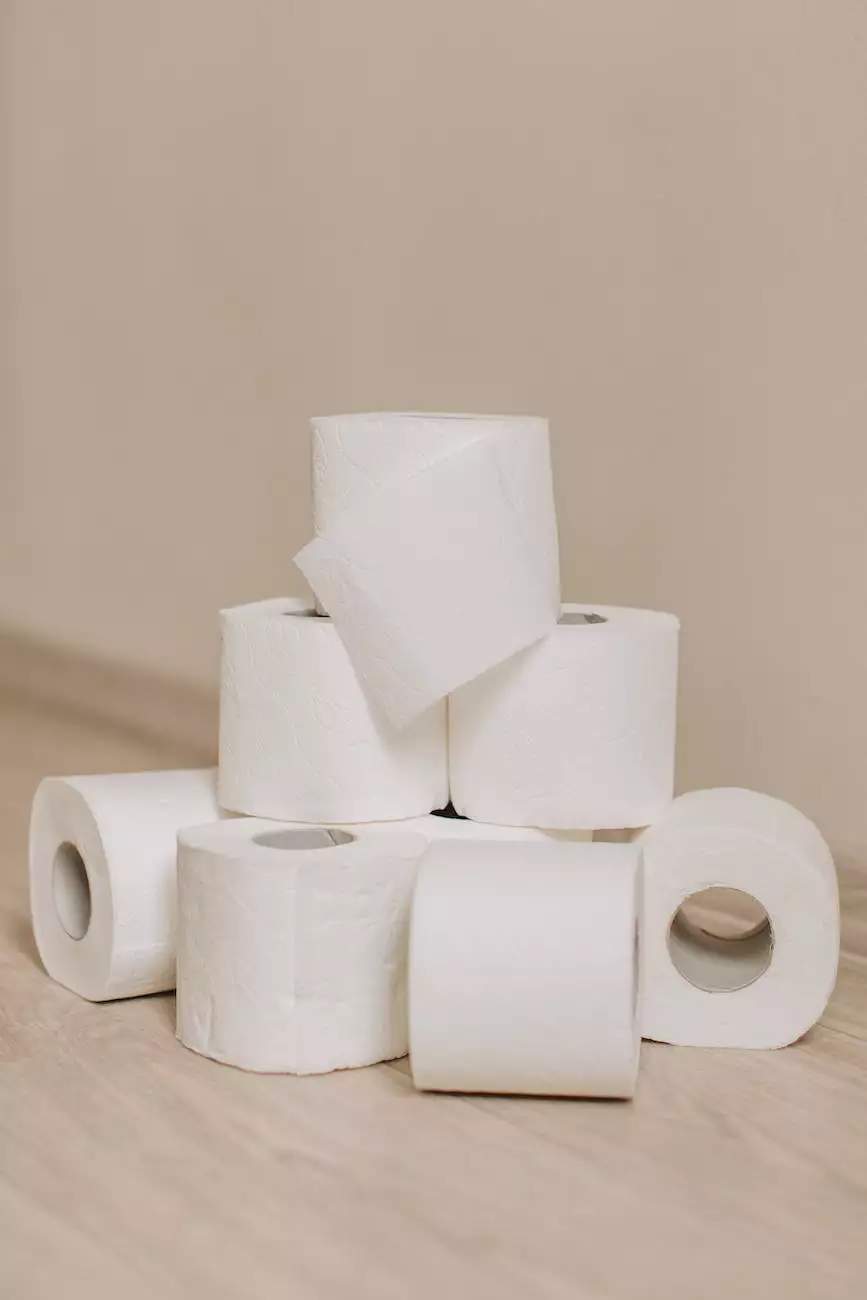 About Anza Blades
Welcome to Anza Blades, your trusted source for premium quality products. We take pride in offering a diverse range of products that cater to your everyday needs. As an established leader in the eCommerce & Shopping - Jewelry and gems category, we prioritize customer satisfaction and strive to provide the best shopping experience possible.
Introducing our Standard 2-Ply Toilet Paper Rolls
Discover the superior quality of our Standard 2-Ply Toilet Paper Rolls. Designed with both homes and businesses in mind, our toilet paper rolls offer exceptional softness, strength, and durability.
Key Features:
2-Ply Construction: Our toilet paper rolls consist of two layers, providing enhanced comfort and absorbency.
High-Quality Material: Made from premium-grade materials, our toilet paper is soft, gentle, and safe for all skin types.
Generous Quantity: Each pack contains 96 rolls, ensuring you won't run out of toilet paper anytime soon.
Standard Size: The rolls are designed to fit most standard toilet paper holders, making them convenient for everyday use.
Efficient Packaging: Our rolls are carefully packed to ensure they remain intact during shipping, guaranteeing a hassle-free delivery.
Why Choose Anza Blades?
When it comes to purchasing toilet paper, we understand that quality and reliability are of utmost importance. Here are some reasons why you should choose Anza Blades:
1. Exceptional Quality Control:
At Anza Blades, we prioritize quality control to ensure that every product we offer meets the highest standards. Our Standard 2-Ply Toilet Paper Rolls undergo rigorous testing to guarantee optimal softness, strength, and performance, providing you with a reliable and comfortable experience.
2. Customer Satisfaction:
We value our customers and strive to provide exceptional customer service. Our dedicated team is here to assist you every step of the way, ensuring a smooth and enjoyable shopping experience. We pride ourselves on prompt responses, fast shipping, and hassle-free returns.
3. Competitive Pricing:
While quality is our priority, we also understand the importance of affordability. At Anza Blades, we offer competitive prices without compromising on quality. We believe that everyone deserves access to high-quality products at reasonable prices.
4. Sustainable Practices:
We are committed to sustainable practices and environmental responsibility. Our Standard 2-Ply Toilet Paper Rolls are made from eco-friendly materials, promoting a greener future. By choosing our products, you contribute to the preservation of our planet.
Order Your Standard 2-Ply Toilet Paper Rolls Today!
Upgrade your toilet paper experience with our Standard 2-Ply Toilet Paper Rolls. Whether you need them for your home, office, or any other establishment, our rolls guarantee comfort, durability, and convenience. Don't settle for subpar toilet paper when you can have the best!
Place your order now and enjoy fast shipping and excellent customer service. Join the countless satisfied customers who trust Anza Blades for their everyday needs. Your satisfaction is our priority.
Note: For additional information, product specifications, or any other inquiries, please contact our customer support team. We are more than happy to assist you!
Disclaimer: The brand names mentioned on this page are for descriptive purposes only. Anza Blades is not affiliated with or endorsed by the brands mentioned.