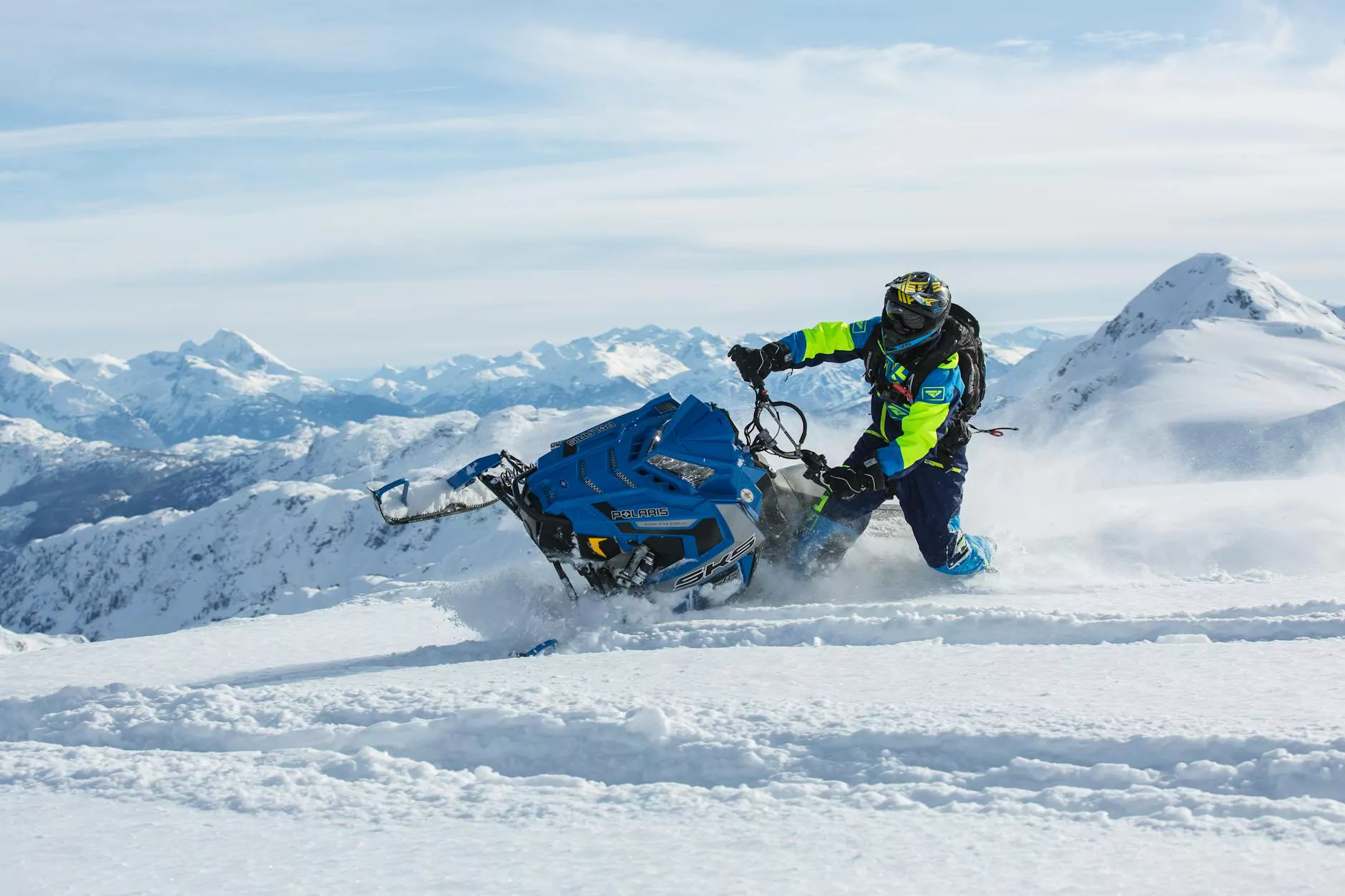 Experience the Comfort and Style of Anza Blades' Stretch Fleece Headbands
Welcome to Anza Blades, your go-to destination for high-quality and fashionable accessories. When it comes to finding the perfect winter headband, look no further than our stretch fleece headbands. Made with the finest materials, these headbands offer superior warmth, unmatched comfort, and effortless style.
Unparalleled Warmth and Insulation
Stay cozy and warm during the cold winter months with our stretch fleece headbands. We understand the importance of keeping your ears and forehead protected from the biting wind and freezing temperatures. Our headbands are designed with premium fleece material that provides exceptional insulation, ensuring maximum warmth without compromising on breathability. Say goodbye to frosty ears and hello to a toasty and comfortable winter experience.
Comfort that Lasts All Day
At Anza Blades, we prioritize your comfort above all else. Our stretch fleece headbands are crafted with a stretchable and flexible fabric that offers a snug yet comfortable fit. The gentle compression ensures the headband stays in place without causing any discomfort. Whether you're skiing down the slopes, running errands in town, or enjoying a winter hike, our headbands will keep you feeling comfortable and protected throughout the day.
Style Meets Functionality
Not only do our stretch fleece headbands provide exceptional warmth and comfort, but they also add a touch of style to any winter outfit. With a range of colors and patterns to choose from, you can effortlessly elevate your winter look. From classic solid colors to trendy prints, our headbands are designed to suit every individual's unique style and preference. Stand out from the crowd and make a fashion statement with Anza Blades' stretch fleece headbands.
Practical and Versatile
Our stretch fleece headbands are not only fashionable but also highly practical. The stretchable fabric allows for easy adjustment, ensuring a perfect fit for all head sizes. Compact and lightweight, our headbands can be easily folded and stored in your bag or pocket when not in use. Whether you're participating in winter sports, commuting to work, or enjoying outdoor activities, our headbands are the perfect accessory for any occasion.
Shop with Confidence at Anza Blades
As a trusted eCommerce and shopping destination for jewelry and gems, Anza Blades ensures a seamless and secure shopping experience. With our user-friendly website, you can browse through our collection of stretch fleece headbands, read customer reviews, and make a confident purchase. We offer fast and reliable shipping, ensuring that your chosen headband arrives at your doorstep in no time.
Conclusion
When it comes to finding a stretch fleece headband that combines warmth, comfort, and style, Anza Blades is the ultimate choice. Our headbands provide unparalleled insulation, all-day comfort, and a fashion-forward aesthetic. Elevate your winter wardrobe with our collection of stretch fleece headbands and experience the perfect blend of functionality and style. Shop now and discover why Anza Blades is the leading destination for eCommerce & Shopping - Jewelry and gems.