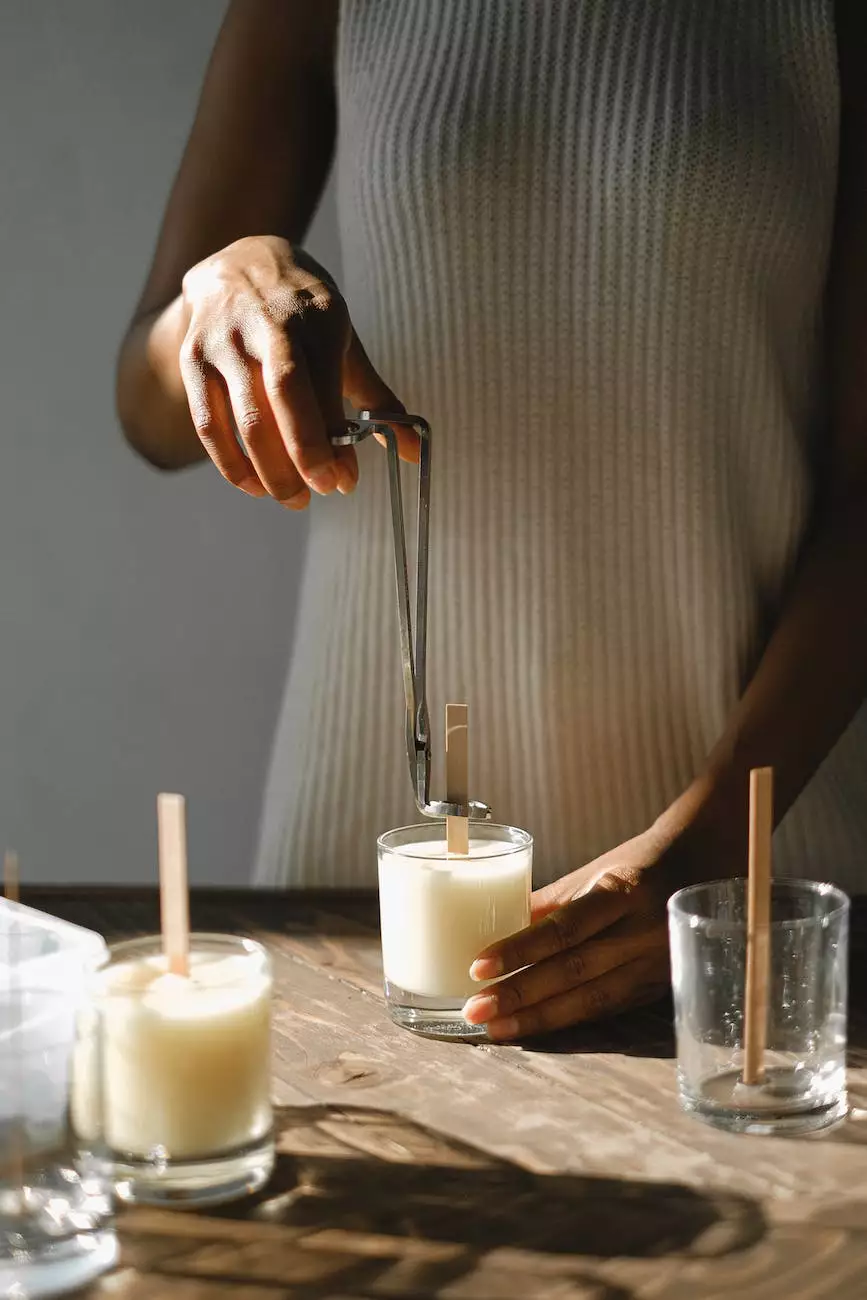 Enhance Your Candle Experience with Anza Blades
Welcome to Anza Blades, your one-stop-shop for exceptional jewelry and gems. Our eCommerce platform offers a wide range of meticulously crafted accessories to elevate your style and provide an unforgettable experience. In this article, we proudly present our magnificent Antique Brass Wick Trimmer, a must-have tool for candle enthusiasts looking for a seamless and elegant way to maintain their candles.
The Perfect Accessory for Candle Lovers
Candle lovers understand the importance of keeping their candles in pristine condition, maintaining the ideal burn and extending their lifespan. Our Antique Brass Wick Trimmer offers a luxurious solution to this common need. Crafted with precision and elegance, this wick trimmer allows you to effortlessly trim your candle wicks to the optimal length, ensuring a clean, even burn every time.
Featuring a stunning antique brass finish, our wick trimmer not only functions as a practical tool but also doubles as a beautiful decorative item that enhances the ambiance of any space. Its long handle provides comfortable grip and allows for easy and precise trimming of your candle wicks, preventing unnecessary soot and ensuring a long-lasting, enjoyable experience.
Unparalleled Quality and Craftsmanship
Anza Blades takes immense pride in delivering exceptional quality to our valued customers. Each Antique Brass Wick Trimmer is meticulously crafted by our skilled artisans, combining traditional techniques with modern precision. The result is a timeless piece that exudes elegance and durability, made to withstand the test of time.
Our commitment to quality extends beyond design and aesthetics. We only source the finest materials to ensure that our products not only look stunning but also deliver exceptional performance. The Antique Brass Wick Trimmer is no exception, as it showcases the perfect balance of functionality and beauty, making it an essential tool for any candle lover.
Explore Our Jewelry and Gems Collection
At Anza Blades, we believe that every accessory should tell a story and complement your individuality. In addition to our Antique Brass Wick Trimmer, we offer a diverse range of high-quality jewelry and gems. From exquisite necklaces and bracelets to dazzling earrings and rings, our collection is designed to capture the essence of elegance.
Our jewelry and gems are meticulously sourced and curated, ensuring that each piece is unique and of exceptional quality. Whether you're looking for a timeless gift or a personal treat, our collection has something to suit every style and occasion.
The Anza Blades Difference
What sets Anza Blades apart is our dedication to customer satisfaction. We strive to provide an exceptional shopping experience by offering secure transactions, fast shipping, and responsive customer support. We value your trust and want to ensure that every interaction with our eCommerce platform exceeds your expectations.
Take a moment to explore our website and discover the wonders of the Antique Brass Wick Trimmer and our exquisite jewelry and gems collection. Elevate your candle experience and indulge in the beauty of Anza Blades today.
Conclusion
In conclusion, Anza Blades presents the Antique Brass Wick Trimmer as a truly remarkable tool for candle lovers. With its elegant design, unparalleled quality, and precise functionality, this wick trimmer makes a statement in both aesthetics and usability. Be sure to browse our eCommerce store to explore our wide range of high-quality jewelry and gems that are designed to elevate your style and enrich your life. Shop with us today and experience the Anza Blades difference.