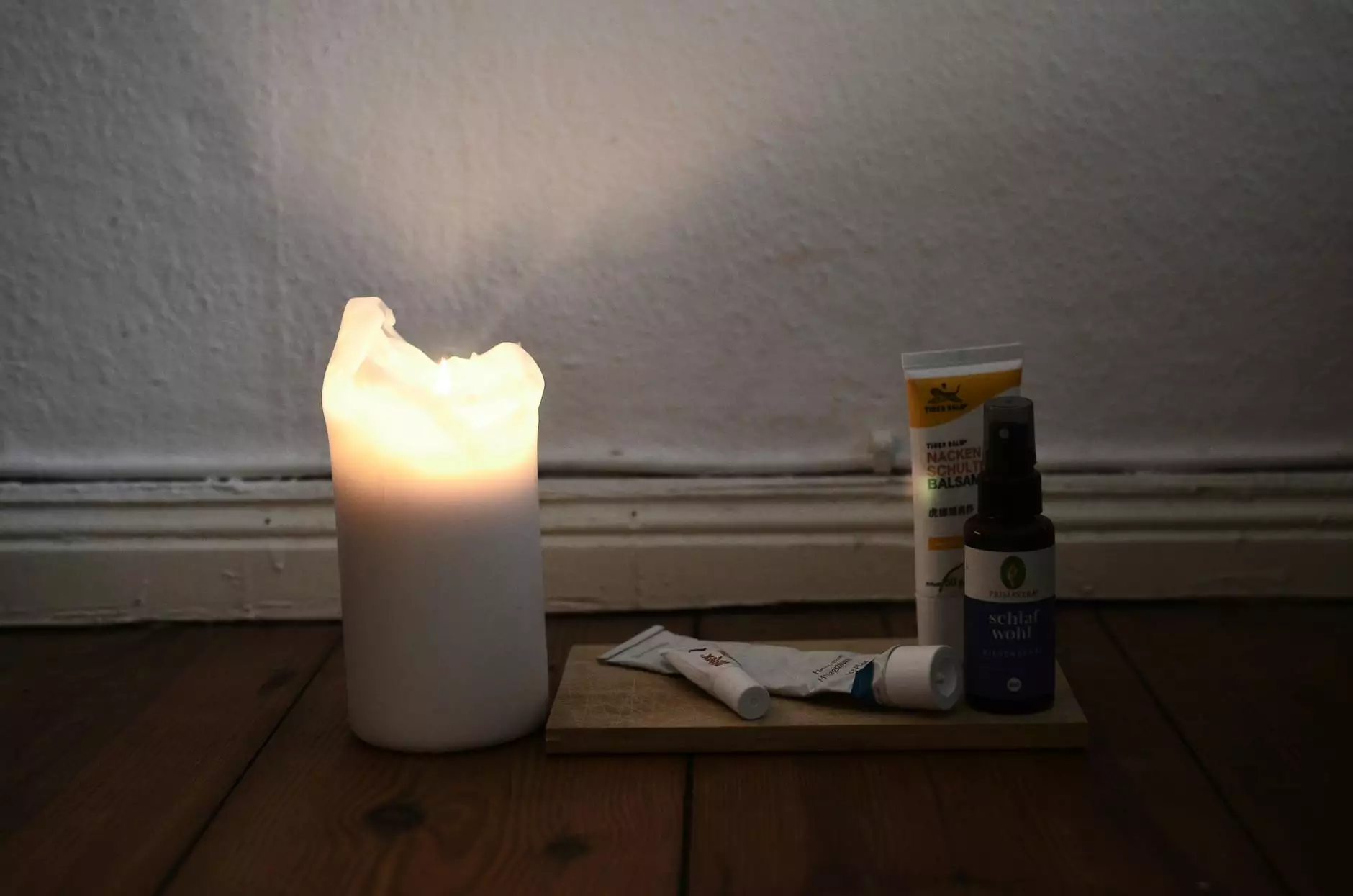 Ignite Your Senses with Anza Blades' Peppermint Essential Oil Soy Candle
Experience the refreshing and invigorating aroma of our Peppermint Essential Oil Soy Candle. Handcrafted with utmost care and using only the finest ingredients, this eco-friendly candle is designed to awaken your senses and create a serene ambience in your space.
The Benefits of Peppermint Essential Oil
Peppermint essential oil has long been known for its therapeutic properties. When diffused or burned, it can help:
Relieve stress and promote relaxation
Enhance focus and mental clarity
Alleviate headaches and migraines
Boost energy levels
Soothe respiratory issues
Eliminate unwanted odors
Handcrafted and Eco-Friendly
At Anza Blades, we take pride in our commitment to quality and sustainability. Each Peppermint Essential Oil Soy Candle is meticulously handcrafted in small batches to ensure the highest level of craftsmanship. Made from natural soy wax and infused with premium peppermint essential oil, this candle embodies eco-friendliness and promotes a healthier indoor environment.
Unleash the Aromatic Bliss
Our Peppermint Essential Oil Soy Candle brings forth a delightful sensory experience. As the flame dances and flickers, the calming scent of peppermint fills the air, creating a tranquil atmosphere that soothes the mind and uplifts the spirit. Whether you need a moment of relaxation, an energizing boost, or simply a touch of luxury, our candle is the perfect companion.
The Perfect Gift for Every Occasion
Looking for a meaningful gift? Our Peppermint Essential Oil Soy Candle is a versatile option suitable for various occasions. Whether it's a birthday, anniversary, holiday celebration, or a token of appreciation, this elegant candle is a thoughtful and unique choice. Its captivating aroma and exquisite design make it a present that will surely leave a lasting impression.
Enhancing Your Relaxation Routine
Indulge in self-care with our Peppermint Essential Oil Soy Candle. Create a tranquil sanctuary in your own home by incorporating this luxurious candle into your relaxation routine. Whether it's during a warm bath, a yoga session, or a quiet evening with a book, its soothing fragrance will enhance your experience, allowing you to unwind and find inner balance.
Shop the Peppermint Essential Oil Soy Candle Today
Ready to experience the refreshing aroma and exceptional quality of our Peppermint Essential Oil Soy Candle? Shop now to elevate your space and enjoy the benefits of this exquisite handcrafted creation. Treat yourself or surprise someone special with a gift that combines elegance, sustainability, and relaxation. Order your Peppermint Essential Oil Soy Candle from Anza Blades today!