Grandma's Kitchen Soy Candle - A Nostalgic Delight
Aug 6, 2019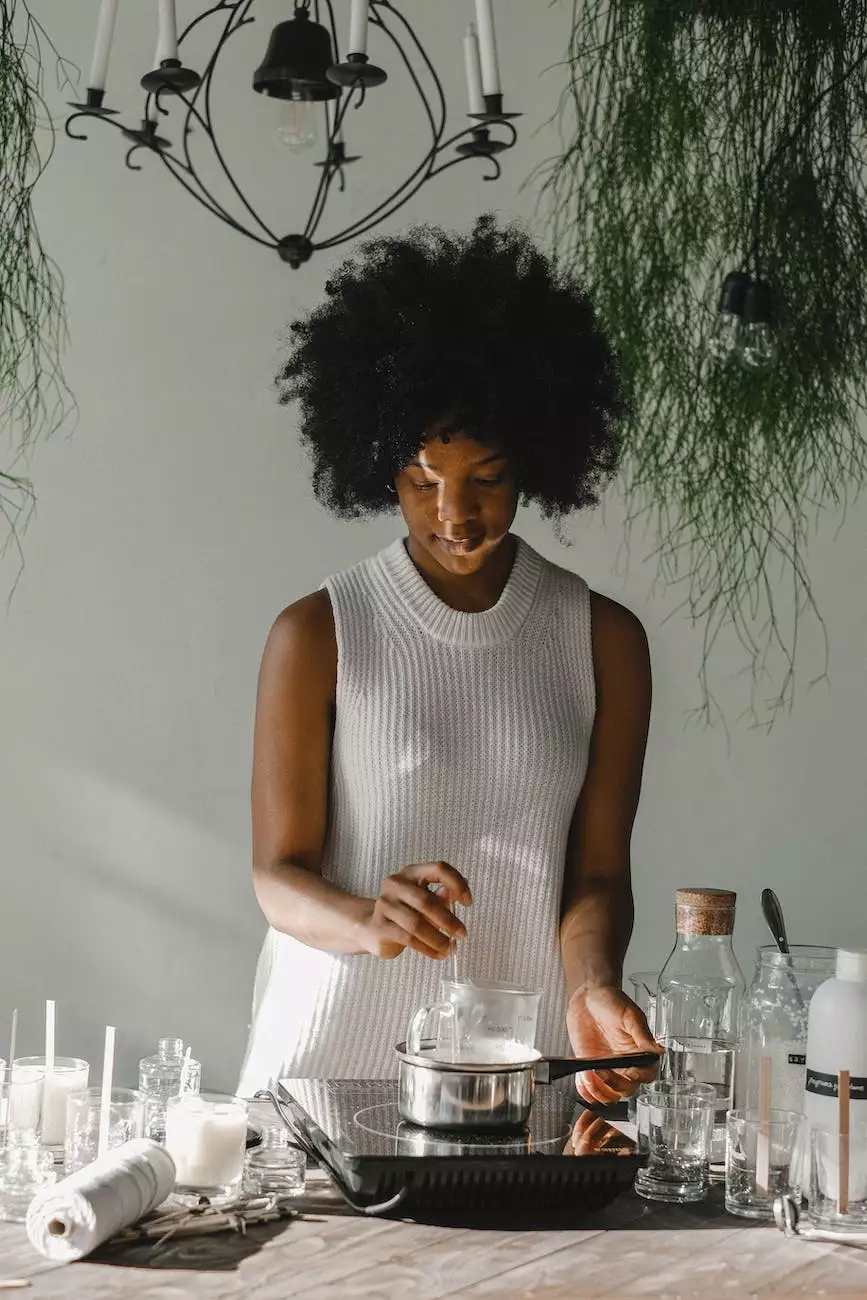 Welcome to Anza Blades, your premier destination for exquisite soy candles. Our extensive collection includes the enchanting Grandma's Kitchen Soy Candle - a sensory journey back to the heart of your childhood. Let us transport you to a cozy and familiar place with scents that awaken cherished memories.
Immerse Yourself in Nostalgia
Indulge in the comforting scents of Grandma's Kitchen Soy Candle. Our expert candle-makers have carefully handcrafted this unique blend to capture the essence of your grandma's warm and welcoming kitchen. Close your eyes and let the aromas take you back to a time filled with freshly baked cookies, simmering pots of homemade soup, and the gentle embrace of love.
The Finest Ingredients
At Anza Blades, we believe in quality craftsmanship and using only the best ingredients. Grandma's Kitchen Soy Candle is made from 100% natural soy wax, which burns clean and slow, ensuring a long-lasting and fragrant experience. The premium fragrance oils we use are carefully selected to recreate the unmistakable scents of grandma's kitchen.
A Scent for Every Memory
Grandma's Kitchen Soy Candle comes in a variety of captivating scents, each reminiscent of a specific memory or culinary delight from your grandma's kitchen. Choose from delectable fragrances such as:
Warm Apple Pie: The sweet aroma of freshly baked apple pie, with notes of cinnamon and warm spices.
Homestyle Vanilla: The comforting and creamy fragrance of fresh vanilla bean.
Spiced Pumpkin: A cozy blend of pumpkin, cinnamon, nutmeg, and cloves, reminiscent of autumn gatherings.
Old-Fashioned Sugar Cookies: The delightful scent of buttery cookies, straight from the oven.
Creating a Warm Ambience
Grandma's Kitchen Soy Candle not only captivates your senses but also adds a warm and inviting atmosphere to any space. Whether you're looking to relax after a long day or create an intimate ambiance for a special occasion, our soy candles provide the perfect glow and aroma to enhance your space.
The Perfect Gift
Share the nostalgia and warmth with your loved ones by gifting them Grandma's Kitchen Soy Candle. Our candles are beautifully packaged, making them an ideal present for birthdays, holidays, or just to show someone you care. Surprise someone special with a fragrance that will transport them back to the heartwarming memories of their grandma's kitchen.
Your Journey Starts Here
At Anza Blades, we understand the importance of creating memorable experiences and capturing the essence of nostalgia. Our Grandma's Kitchen Soy Candle is a testament to our commitment to quality and customer satisfaction. Shop our collection today and let us bring the warmth and comfort of grandma's kitchen into your home.