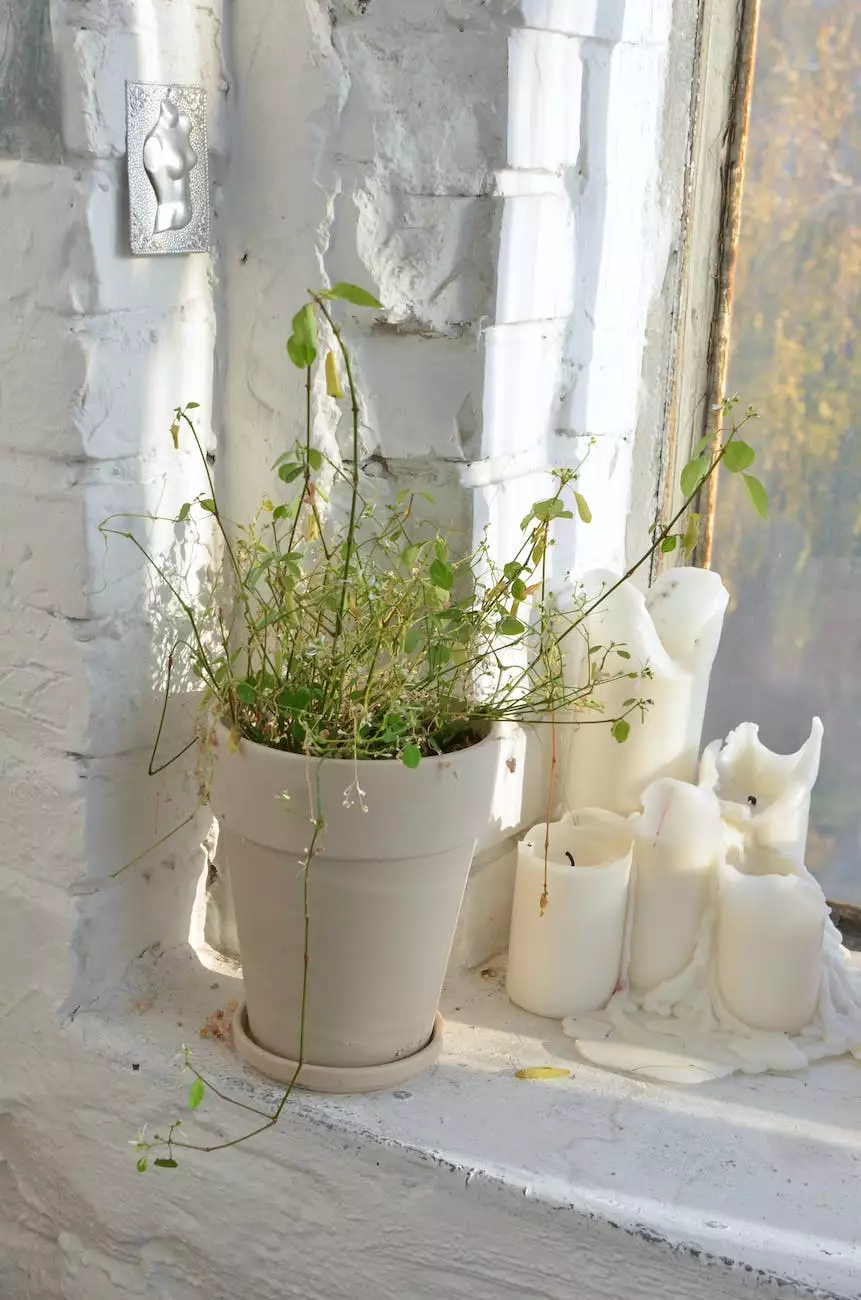 Escape to Paradise with Anza Blades
Welcome to Anza Blades' Tropical Getaway Wax Melt collection - Where paradise meets luxury! Discover a range of exquisite wax melts that transport you to tropical destinations, infusing your space with the essence of paradise.
Experience the Essence of Tropical Paradise
Indulge in the tropical bliss of our handcrafted wax melts. Our expert artisans have meticulously created each wax melt using the finest ingredients to capture the authentic scents of the most exotic destinations on Earth.
Unveiling Our Tropical Getaway Collection
Our Tropical Getaway Wax Melt collection features a wide variety of captivating fragrances that evoke the feeling of being on a tropical vacation. From the vibrant and refreshing scent of a tropical beach to the luscious aroma of a rainforest, we have a wax melt for every preference.
1. Tropical Beach Bliss
Escape to a pristine tropical beach with our Tropical Beach Bliss wax melt. Allow the notes of coconut, pineapple, and sea breeze to transport you to a hammock swaying gently under the shade of palm trees.
2. Exotic Rainforest Retreat
Experience the lush greenery and captivating scents of an exotic rainforest with our Exotic Rainforest Retreat wax melt. Let the fragrance of tropical fruits, blooming orchids, and fresh raindrops fill your space, creating a mesmerizing ambiance.
3. Sunset Serenade
Witness the stunning hues of a tropical sunset with our Sunset Serenade wax melt. Immerse yourself in a symphony of aromatic bliss as warm notes of vanilla, citrus, and sandalwood embrace your senses.
4. Paradise Cove
Discover the tranquility of Paradise Cove with our Paradise Cove wax melt. Awaken your wanderlust with the fragrant blend of tropical florals, creamy coconut, and salty ocean breeze that embody the essence of a hidden island retreat.
The Anza Blades Difference
At Anza Blades, we take pride in offering wax melts that are not only beautifully fragrant but also meticulously handcrafted with love and care. Our commitment to quality ensures that each wax melt provides a long-lasting and consistent aroma for your enjoyment.
How to Use our Tropical Getaway Wax Melts
Using our Tropical Getaway Wax Melts is simple and hassle-free. Just follow these steps to transform your space into a tropical paradise:
Choose a wax melt from our Tropical Getaway collection that resonates with your desired ambiance.
Place the wax melt in a wax warmer or your favorite wax melting device.
Allow the wax melt to slowly melt, releasing its captivating fragrance.
Enjoy the tropical paradise that fills your home or office.
Shop now and Bring Paradise Home
Don't miss out on the opportunity to experience the irresistible fragrances of our Tropical Getaway Wax Melt collection. Shop now and bring a touch of paradise to your everyday life!
About Anza Blades - eCommerce & Shopping - Jewelry and Gems
Anza Blades is a leading online store dedicated to providing exquisite jewelry and gemstones to discerning customers worldwide. Our passion for perfection and commitment to customer satisfaction sets us apart in the eCommerce industry. Explore our wide range of jewelry and gems and indulge in the elegance and beauty that Anza Blades offers.
Unlock the Paradise Within
Experience the ultimate tropical getaway with our exceptional Tropical Getaway Wax Melt collection. Let the tantalizing scents transport you to a world of relaxation and rejuvenation. Transform your space into the essence of a tropical paradise today!