Mulberry Rustic Soy Candle
Dec 24, 2019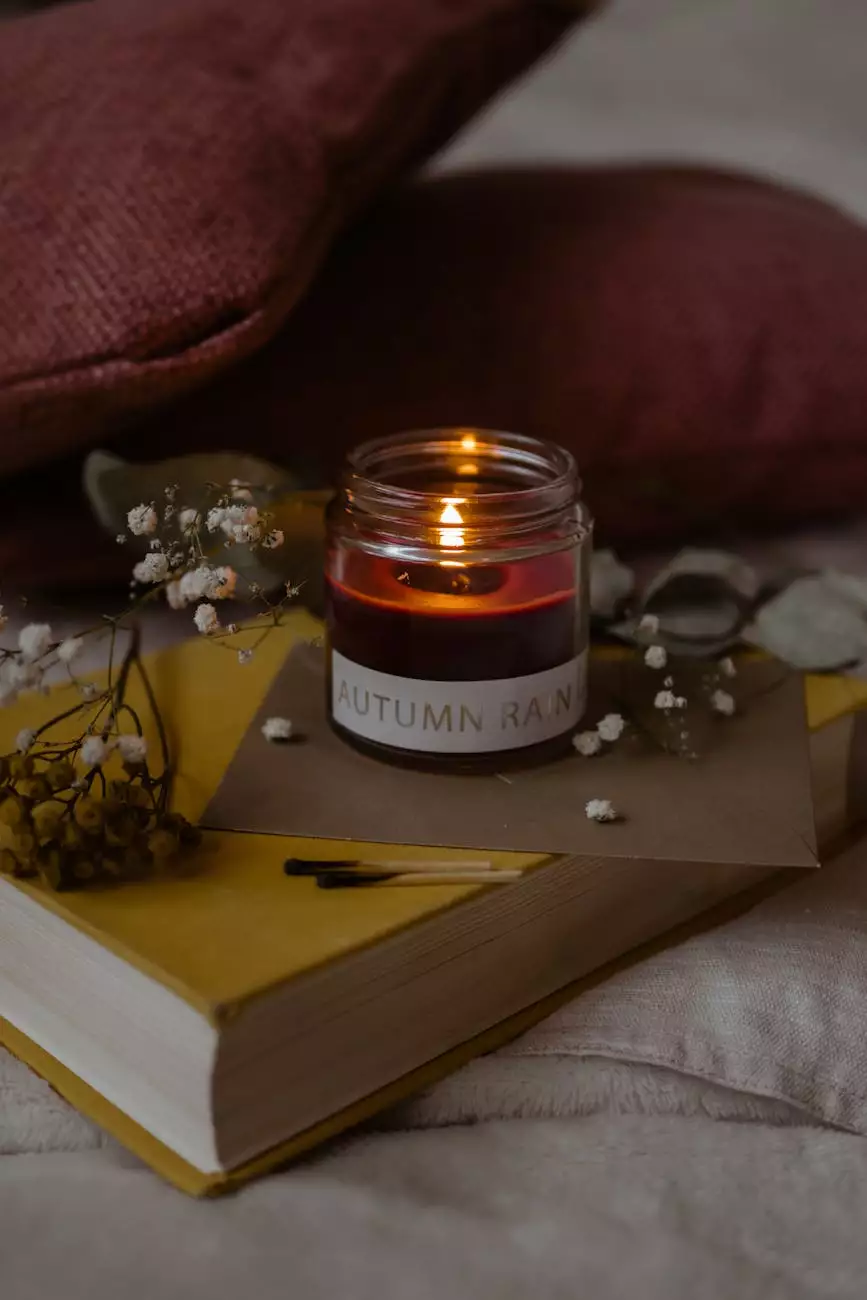 Indulge in the aromatic bliss of our Mulberry Rustic Soy Candle, handcrafted by Anza Blades. Designed to create an enchanting ambiance, this exquisite candle offers a unique blend of scents that will transport you to a world of pure tranquility and relaxation.
Unparalleled Craftsmanship and Quality
At Anza Blades, we take immense pride in the impeccable craftsmanship and quality of our products. The Mulberry Rustic Soy Candle is no exception. Each candle is meticulously hand-poured using the finest soy wax, ensuring a clean and eco-friendly burn. With its long-lasting fragrance and captivating glow, our Mulberry Rustic Soy Candle will enhance any space with its undeniable charm.
Introducing the Mulberry Fragrance
The alluring scent of mulberries envelops your senses as soon as you light our Mulberry Rustic Soy Candle. Crafted with utmost precision, the fragrance blend captures the essence of fresh mulberries, delicately balanced with subtle floral undertones.
As the flickering flame dances atop the charmingly rustic soy candle, delicate notes of mulberry mingle with hints of jasmine and lavender. This harmonious blend creates an intoxicating aroma that fills the room, enveloping you in a soothing embrace of tranquility.
The Perfect Addition to Your Space
Whether you're looking to set a calming ambiance in your living room, create a serene atmosphere in your bedroom, or add a touch of elegance to your bathroom, the Mulberry Rustic Soy Candle from Anza Blades is the perfect choice. Its visually appealing design, paired with its intoxicating fragrance, makes it a versatile addition to any space.
The candle comes in a stylish and reusable glass jar, exuding sophistication and elegance. The natural, earth-toned hues blend seamlessly with any décor, making it an ideal accessory for both contemporary and traditional settings.
Environmental Sustainability
At Anza Blades, we deeply care about the environment. Our Mulberry Rustic Soy Candle is thoughtfully created using only soy wax, made from sustainable and renewable resources. By choosing our soy candle, you are making an eco-conscious decision to reduce your carbon footprint without compromising on quality or fragrance excellence. The all-natural cotton wick ensures a clean and soot-free burn, leaving your space free of pollutants.
Unwind and Rejuvenate
Allow yourself to unwind and escape from the demands of the day with the Mulberry Rustic Soy Candle from Anza Blades. As the soft glow illuminates the room and the enchanting fragrance fills the air, you'll feel a sense of tranquility wash over you.
Whether you're enjoying a quiet evening at home, practicing yoga, or indulging in a self-care routine, our Mulberry Rustic Soy Candle will help create the perfect ambiance for relaxation and rejuvenation.
Experience Luxury with Anza Blades
Indulge in the ultimate luxury experience with Anza Blades. Our Mulberry Rustic Soy Candle is a testament to our unwavering commitment to quality, craftsmanship, and customer satisfaction.
Visit our website today to explore our extensive collection of unique and exquisite products. From handcrafted candles to stunning jewelry and gems, Anza Blades offers the perfect blend of sophistication and elegance.
Related Products:
Vanilla Bean Hand-Poured Candle
Lavender Dreams Soy Candle
Rose Gold Diamond Ring