Sparkling Citrus Soy Candle
Oct 7, 2019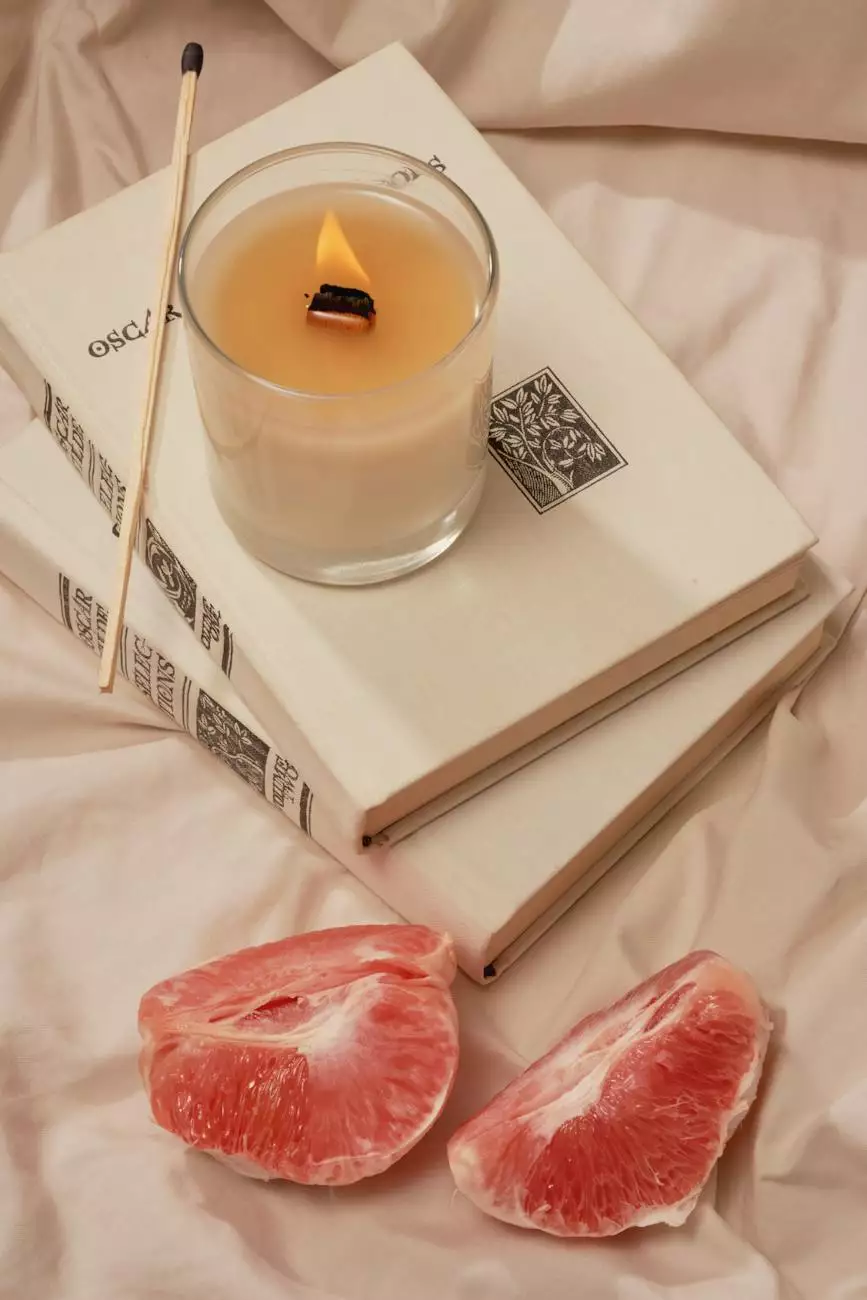 Experience the Invigorating Scent of Sparkling Citrus
Indulge in the mesmerizing fragrance of our Sparkling Citrus Soy Candle. Crafted with utmost care and attention to detail, this captivating candle is a true delight for the senses. Immerse yourself in the invigorating blend of zesty citruses that will fill your space with an irresistible and uplifting aroma.
Uncompromising Quality and Craftsmanship
At Anza Blades, we pride ourselves on delivering products of the highest quality. Our Sparkling Citrus Soy Candle is no exception. Each candle is meticulously handcrafted using premium soy wax, renowned for its clean and eco-friendly burn. We believe in sustainability and make sure that all our candles are free from harmful chemicals.
The process of creating our candles involves expert craftsmanship. Our skilled artisans carefully pour the scented wax into elegant glass jars, ensuring each candle is infused with the perfect amount of fragrance. The result is a luxurious and long-lasting candle that will elevate your ambiance and make your space even more inviting.
Transform Your Space with the Enchanting Glow
The soft, warm glow emitted by our Sparkling Citrus Soy Candle adds a touch of enchantment to any space. Whether you're looking to create a cozy and intimate atmosphere for a romantic evening or adding a serene ambiance to your self-care routine, this candle provides the perfect lighting solution.
The beautiful glass jar of the Sparkling Citrus Soy Candle further enhances its aesthetic appeal. The sleek design effortlessly complements any decor style, making it a versatile addition to your home or office. Light up your favorite corner with this elegant candle and experience an immediate transformation of the atmosphere.
Elevate Your Senses with Refreshing Citruses
The invigorating blend of citrus notes in our Sparkling Citrus Soy Candle is carefully curated to deliver a truly delightful scent experience. Let the uplifting aroma of tangy oranges, zesty lemons, and juicy grapefruits awaken your senses and fill your space with positive energy.
Each fragrance note is thoughtfully balanced to ensure a harmonious blend that captivates and uplifts. The Sparkling Citrus Soy Candle offers a perfect balance between the sweetness and freshness of citruses, creating an irresistible aroma that lingers in the air long after the candle has been extinguished.
The Perfect Gift for Every Occasion
Looking for a thoughtful and luxurious gift? The Sparkling Citrus Soy Candle by Anza Blades is an ideal choice for any occasion. Whether you're celebrating a birthday, anniversary, or simply want to show someone you care, this candle is sure to impress.
Presented in an elegant gift box, the Sparkling Citrus Soy Candle makes for a visually stunning and tasteful present. Combining beauty, quality, and a captivating fragrance, this candle will undoubtedly make a lasting impression on your loved ones.
Create Your Serene Retreat with Anza Blades
Discover the transformative power of the Sparkling Citrus Soy Candle and embark on a sensory journey like no other. Elevate your space with the enchanting glow, invigorating scent, and unparalleled craftsmanship of our meticulously handcrafted candles.
At Anza Blades, we are dedicated to bringing tranquility, elegance, and sophistication into your life. Explore our wide range of exquisite candles and indulge in the perfect combination of luxury and nature.