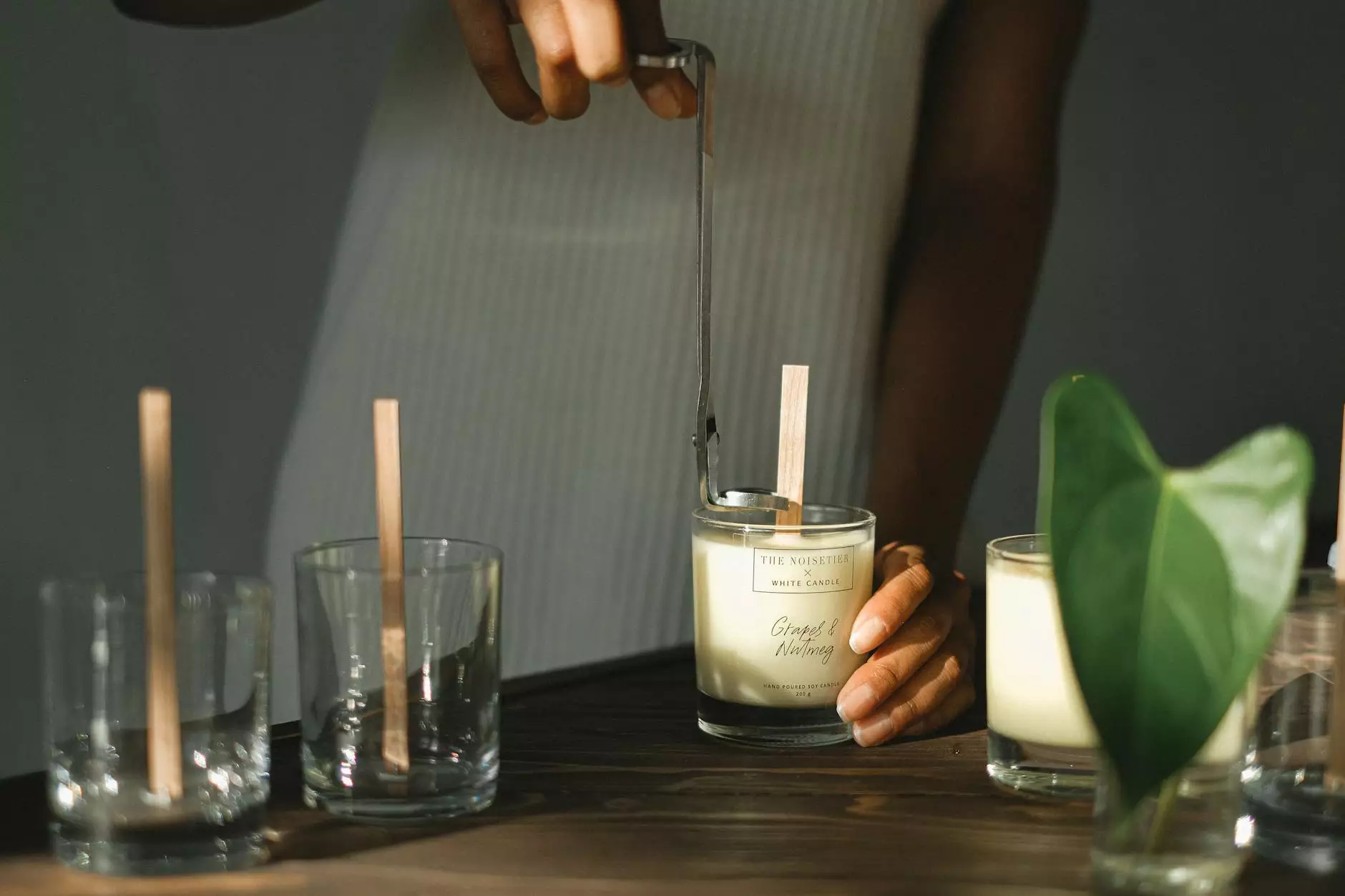 Enhance Your Candle Experience with Anza Blades
Looking for the perfect wick trimmer to optimize your candle burning experience? Look no further! Anza Blades specializes in handcrafted trimmers that are designed to effortlessly maintain the wicks of your candles for improved performance and longer-lasting burn times. Our Matte Black Wick Trimmers are not only functional but also exude elegance, elevating your candle aesthetics to a whole new level.
The Importance of Candle Wick Trimming
Wondering why wick trimming is crucial for achieving the ultimate candle experience? When a candle's wick is left untrimmed, it tends to become too long, resulting in various issues such as uneven burning, excessive soot, and an undesirable mushroom-shaped tip. By regularly trimming your candle's wick, you can prevent these problems and ensure a clean and efficient burn.
Unveiling the Matte Black Wick Trimmer
The Matte Black Wick Trimmer from Anza Blades is meticulously handcrafted using premium materials to provide outstanding performance and aesthetic appeal. Each trimmer is ergonomically designed for comfort and ease of use, allowing for precise and effortless wick trimming every time.
Key Features:
Premium Quality: Crafted from durable stainless steel, our Matte Black Wick Trimmer guarantees long-lasting performance.
Sleek Matte Finish: The elegant matte black finish adds a touch of sophistication to your candle accessories collection.
Perfect Length: Our trimmer is designed with the ideal length to ensure optimal control and precision while trimming various candle sizes.
Improved Safety: The long handles of our trimmer keep your fingers away from the flame, providing a safer trimming experience.
Easy to Clean: Effortlessly remove any excess wick debris with the built-in debris catching tray.
Aesthetic Appeal and Functional Value
At Anza Blades, we believe that functionality should never compromise style. With our Matte Black Wick Trimmer, you can enjoy the perfect fusion of aesthetics and functionality. Its sleek design effortlessly complements any candle and home decor, making it an excellent addition to your collection or a thoughtful gift for candle enthusiasts.
The Anza Blades Difference
What sets Anza Blades apart from other brands? Our commitment to excellence and customer satisfaction drives us to create products that exceed expectations. With our Matte Black Wick Trimmer, you can expect:
Unparalleled Craftsmanship:
Each Matte Black Wick Trimmer is carefully handcrafted by skilled artisans, ensuring unmatched attention to detail and superior quality. We take pride in delivering products that stand the test of time.
Exceptional Performance:
Our trimmer is engineered to provide precise and clean cuts, allowing you to maintain your candle's wick at the ideal length for an optimal burn. Experience the difference it makes in the longevity and quality of your candle.
Unbeatable Customer Service:
At Anza Blades, we prioritize our customers' satisfaction above all else. If you have any questions or concerns, our dedicated customer support team is always ready to assist you, ensuring a seamless shopping experience from start to finish.
Why Choose Anza Blades?
Choosing Anza Blades means choosing exceptional quality, functionality, and style. With our Matte Black Wick Trimmer, you not only enhance your candle experience but also become a part of a community that values craftsmanship and elegance. Join us in the pursuit of elevated candle rituals and make Anza Blades your go-to destination for luxury candle accessories.
Explore our Collection Today
Ready to experience the elegance and functionality of our Matte Black Wick Trimmers? Browse Anza Blades' exquisite collection of high-quality jewelry and gems now and discover the perfect addition to your candle care routine. Elevate your candle experience with Anza Blades today!