Cowboy Rustic Wax Melt
May 16, 2019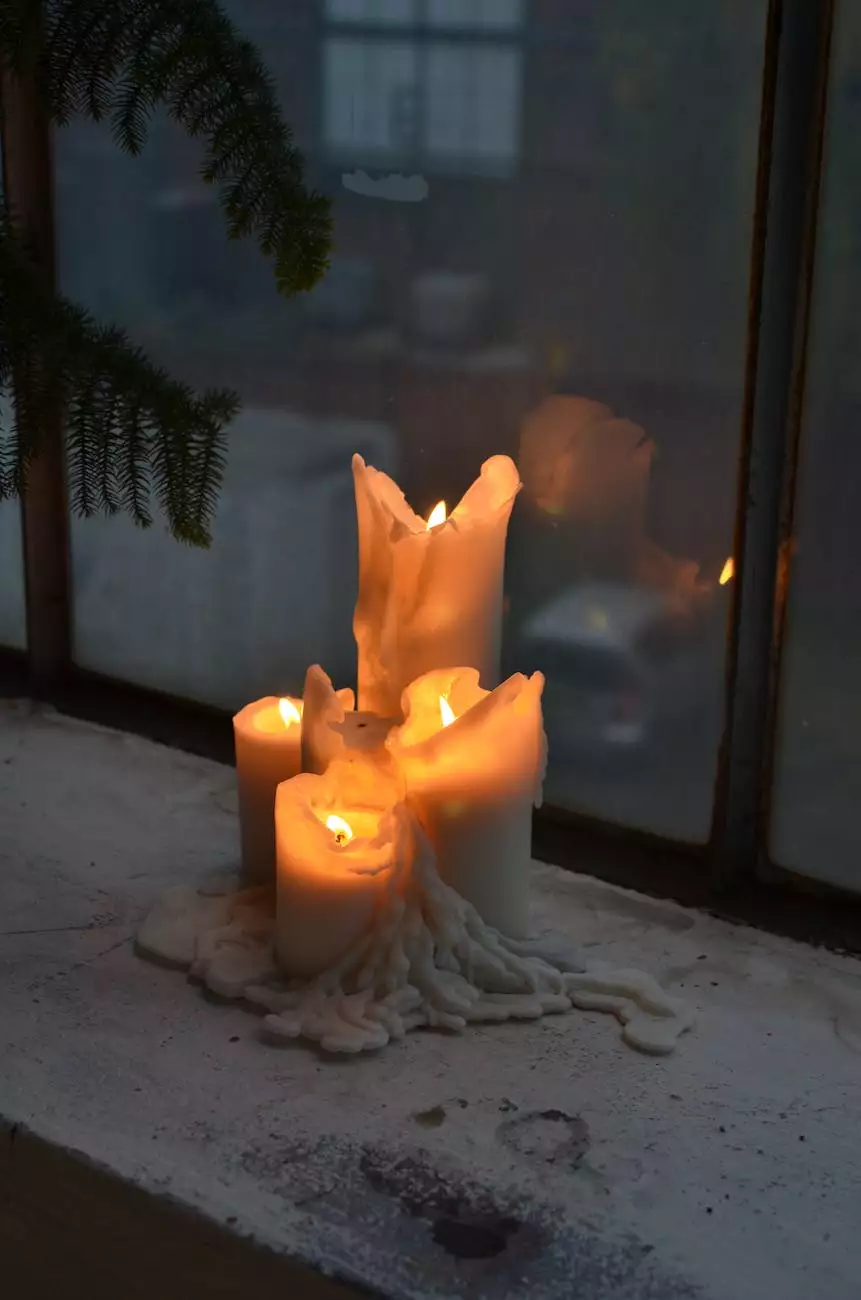 The Perfect Addition to Your Home's Ambiance
At Anza Blades, we present to you our exquisite Cowboy Rustic Wax Melt, designed to add a touch of elegance and warmth to your space. Crafted with utmost care and attention to detail, this wax melt is the perfect choice for those seeking a rustic and captivating scent experience.
Unleash the True Essence of the Wild West
Step into the adventurous world of the Wild West with our Cowboy Rustic Wax Melt. Immerse yourself in the rich and captivating aroma that evokes memories of vast open landscapes, captivating sunsets, and rugged wilderness. Let the scent of our Cowboy Rustic Wax Melt transport you to a bygone era, where cowboys and legends roamed free.
Exceptional Quality and Long-Lasting Fragrance
Our Cowboy Rustic Wax Melt is meticulously handcrafted using premium quality ingredients to ensure a long-lasting and intense fragrance experience. Infused with carefully selected essential oils, this wax melt releases a captivating scent that lingers in your space for hours on end.
Embrace the Rustic Charm
The rustic charm of our Cowboy Rustic Wax Melt lies not only in its fragrance but also in its aesthetic appeal. The compact and stylish design will seamlessly blend into any home decor, adding a touch of sophistication and elegance. Enhance the ambiance of your living area, bedroom, or office with the irresistible charm of our Cowboy Rustic Wax Melt.
Unwind and Relax
Indulge in a moment of tranquility as the soothing scent of our Cowboy Rustic Wax Melt fills the air. Whether you're looking to unwind after a long day or create a cozy atmosphere for relaxation, this wax melt will set the perfect mood. Take a moment for yourself and let the calming aroma of the Wild West envelop your senses.
Why Choose Anza Blades?
As a leading provider of high-quality jewelry and gems, Anza Blades takes pride in offering hand-selected products that embody elegance, craftsmanship, and authenticity. When you choose Anza Blades, you are choosing:
Unparalleled Craftsmanship
Our Cowboy Rustic Wax Melt is handmade with the utmost attention to detail, ensuring each piece is a work of art. Combining traditional techniques with modern innovation, we strive to provide you with a product that surpasses your expectations.
Premium Materials
At Anza Blades, we believe that quality begins with the materials we use. Our Cowboy Rustic Wax Melt is crafted using premium-quality wax and infused with the finest essential oils, ensuring a luxurious experience that delights your senses.
Customer Satisfaction
Your satisfaction is our top priority. We strive to deliver exceptional customer service, ensuring a seamless shopping experience from start to finish. Our dedicated team is always ready to assist you and provide personalized recommendations to meet your unique preferences.
Explore Our Collection
Discover the beauty and allure of our extensive collection of jewelry and gems. At Anza Blades, we offer a wide range of exquisite products that cater to every style and occasion. From stunning necklaces to mesmerizing earrings, our collection is sure to captivate and inspire.
Embrace Elegance
Indulge in the glamour of our carefully curated selection of jewelry and gems. Each piece is expertly crafted to enhance your beauty and elevate your style. Find the perfect accessory to complement your unique personality.
Celebrate with Style
Make every moment special with our exquisite collection of jewelry and gems. Whether it's a birthday, anniversary, or any memorable occasion, our products are thoughtfully designed to make your celebrations truly remarkable.
A Gift to Treasure
Surprise your loved ones with a gift they will cherish forever. Our collection offers a wide array of options, ensuring you find the perfect expression of love and appreciation. Celebrate life's precious moments with Anza Blades.
Shop with Confidence
At Anza Blades, we are committed to providing a secure and seamless shopping experience. With our user-friendly website, secure payment gateways, and reliable shipping, you can shop with confidence, knowing that your satisfaction is our top priority.
Worldwide Shipping
We offer worldwide shipping, allowing customers from all corners of the globe to experience the beauty and elegance of our products. Wherever you are, Anza Blades is just a click away.
Ease of Use
Our user-friendly website ensures a hassle-free shopping experience. Browse our collection, explore detailed product descriptions, and make your purchase with ease. We are dedicated to making your online shopping journey as seamless as possible.
Secure Payment Options
Your security is paramount to us. We offer a variety of secure payment options, ensuring your personal and financial information is protected. Shop with peace of mind, knowing that your transactions are safe and secure.
Unlock the Charm of Cowboy Rustic Wax Melt Today!
Immerse yourself in the captivating essence of the Wild West with our Cowboy Rustic Wax Melt. Elevate your space and create an ambiance that reflects your unique style. Explore our collection at Anza Blades and discover the perfect wax melt that will transport you to the rugged landscapes of the cowboy's realm. Shop now and experience the charm of our Cowboy Rustic Wax Melt.