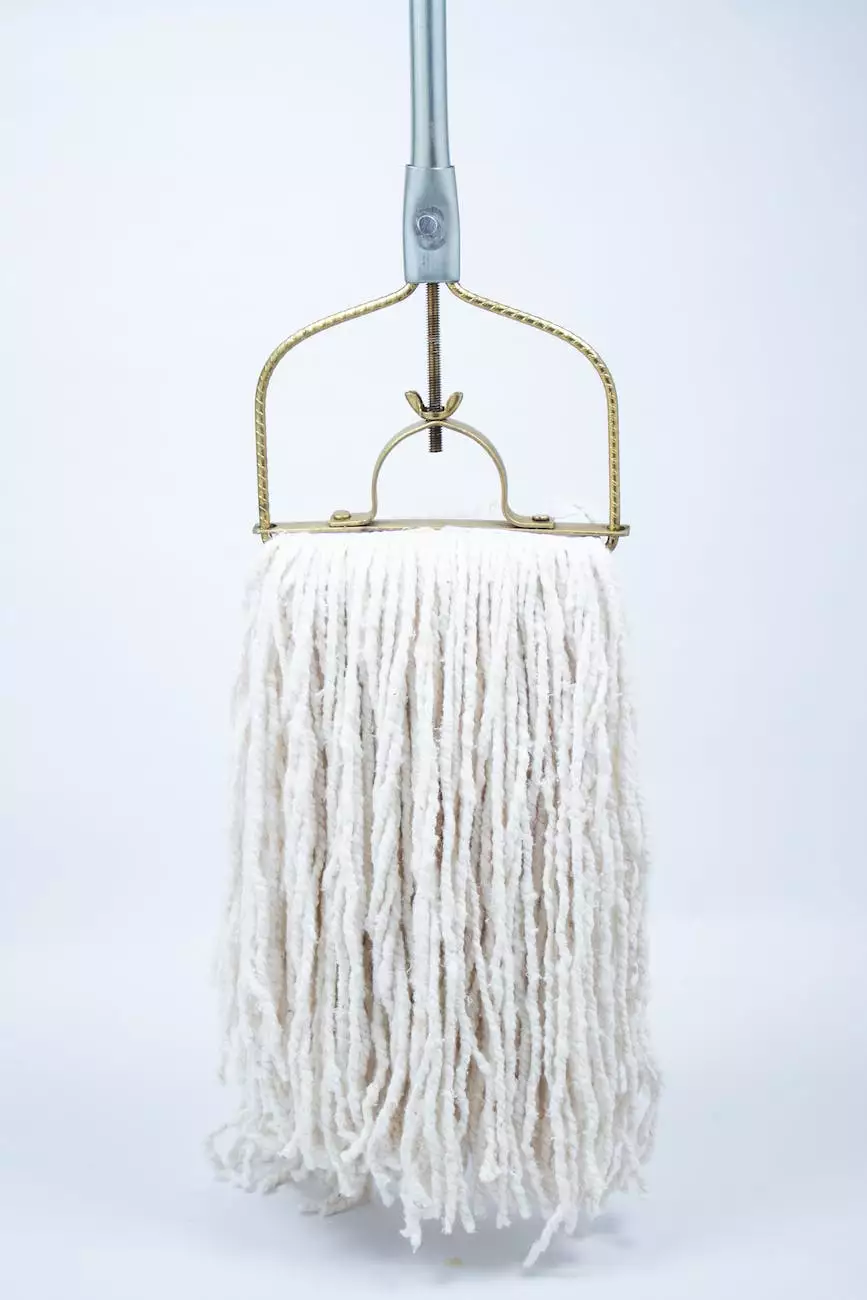 Welcome to Anza Blades, your premier destination for high-quality cleaning supplies. We are proud to introduce our top-of-the-line 24 oz QC Rayon Mop Head. With its superior quality and excellent usability, this mop head is the ideal tool to make your cleaning tasks a breeze.
Powerful Cleaning Performance
Our 24 oz QC Rayon Mop Head is expertly crafted using high-quality rayon fibers, ensuring maximum absorption and superior cleaning performance. Whether you're cleaning hardwood floors, linoleum, or tiles, this mop head will leave your surfaces sparkling clean.
With its generous size, the 24 oz mop head covers a larger surface area, reducing the time and effort required to achieve sparkling results. Say goodbye to tedious hours spent on cleaning, and say hello to efficient and effective cleaning with our exceptional mop head.
Unmatched Durability
At Anza Blades, we understand the importance of durability when it comes to cleaning supplies. Our 24 oz QC Rayon Mop Head is built to withstand rigorous use, ensuring it will serve you well in the long run.
The rayon fibers are designed to withstand heavy-duty cleaning, making this mop head the perfect choice for both residential and commercial use. Rest assured, you can rely on its exceptional durability, even in high-traffic areas.
Easy to Use and Maintain
We believe that cleaning should be effortless, which is why our 24 oz QC Rayon Mop Head is designed for easy handling and maintenance. The mop head easily attaches to most standard mop handles, saving you time and frustration.
After use, simply detach the mop head for easy cleaning. Machine washable and quick-drying, you can have your mop head ready for the next cleaning session in no time. Our hassle-free maintenance ensures you can focus on what matters most - achieving a spotless clean.
Versatile for All Surfaces
Whether you need to clean delicate hardwood floors, ceramic tiles, or vinyl surfaces, our 24 oz QC Rayon Mop Head is up for the task. Its gentle yet effective cleaning action ensures it won't damage or scratch your valuable surfaces.
With its high absorbency, this mop head effortlessly tackles spills and messes, leaving your floors dry and free from streaks. Rest assured, you can trust our mop head to deliver exceptional cleaning results on any surface.
Why Choose Anza Blades?
When it comes to cleaning supplies, we pride ourselves on offering the best products in the market. Here's why you should choose Anza Blades for your cleaning needs:
Quality Guarantee: Our 24 oz QC Rayon Mop Head undergoes strict quality control measures to ensure you receive a top-notch product
Exceptional Customer Service: We believe in providing exceptional customer service to ensure your satisfaction
Competitive Pricing: We offer competitive prices without compromising on quality
Fast and Secure Shipping: Our reliable shipping ensures your order arrives promptly and securely
At Anza Blades, we are committed to delivering the highest quality cleaning supplies to our customers. With our 24 oz QC Rayon Mop Head, you can achieve a superior clean with ease and convenience.
Shop with confidence at Anza Blades today and experience the difference our 24 oz QC Rayon Mop Head can make in your cleaning routine. Place your order now and say goodbye to subpar cleaning results!