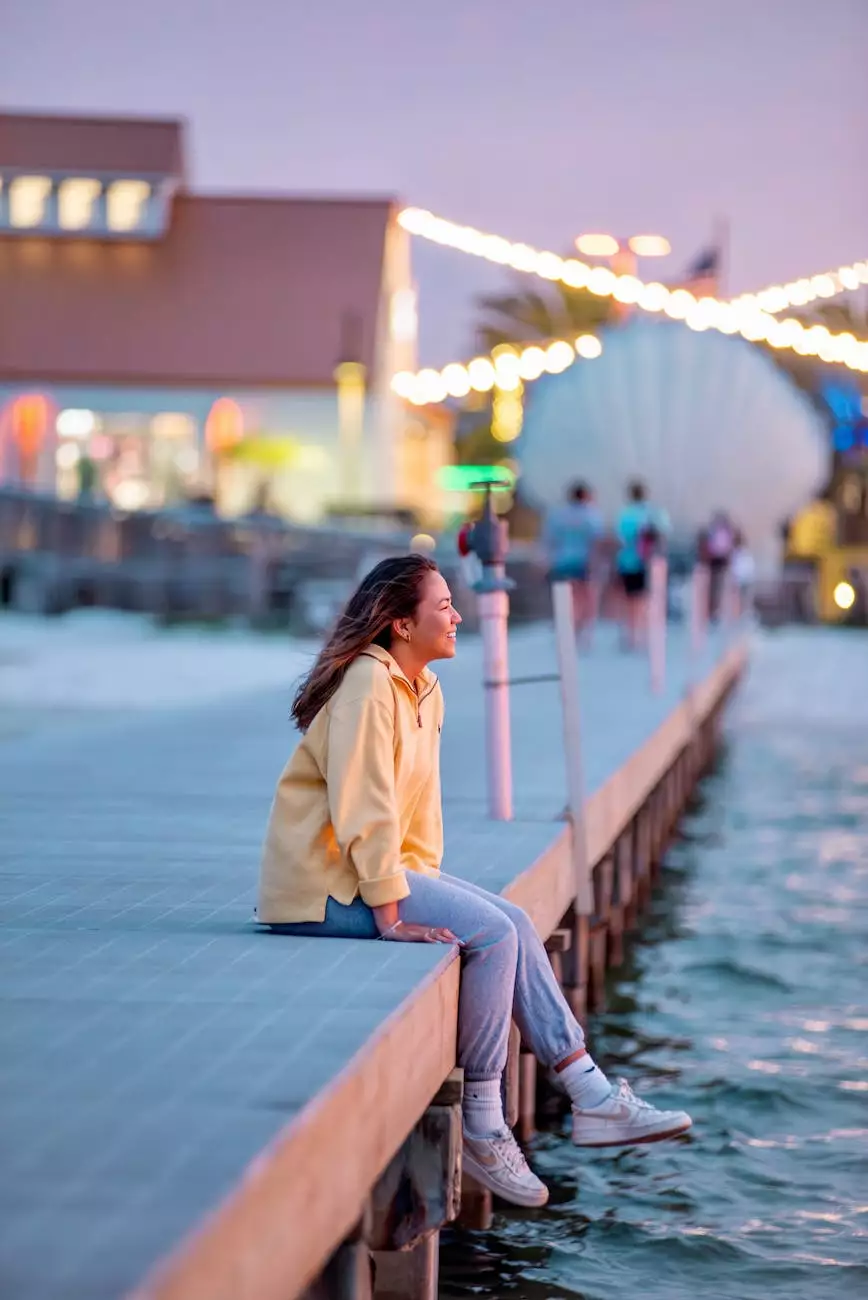 Welcome to Anza Blades, your ultimate destination for high-quality youth fleece sweatpants. Our selection of sweatpants is designed to offer superior comfort, durability, and style for kids of all ages. Whether you are looking for the perfect lounge wear or a trendy sports apparel option, our youth fleece sweatpants are just what you need.
Comfort Meets Style
At Anza Blades, we understand that comfort is paramount when it comes to kids' clothing. That's why our youth fleece sweatpants are crafted using premium-quality materials that prioritize softness and coziness. The fleece fabric offers exceptional warmth during colder months, making these sweatpants a staple for every kid's wardrobe.
But comfort doesn't mean compromising on style. Our youth fleece sweatpants come in a range of trendy designs, colors, and patterns. From classic solid colors to vibrant prints, we have options to suit every taste. Our sweatpants are not only practical but also fashion-forward, ensuring that your kid looks great while feeling comfortable.
Durability for Playtime Adventures
We know that kids are always on the move, exploring the world around them. That's why our youth fleece sweatpants are built to withstand all their playful adventures. Made with high-quality materials and expert craftsmanship, our sweatpants are durable and able to handle whatever your kid puts them through.
Whether they're climbing trees, playing sports, or simply lounging around, our sweatpants offer long-lasting performance. Reinforced seams, strong elastic waistbands, and high-quality stitching ensure that our sweatpants retain their shape and withstand frequent washes, maintaining their quality wash after wash.
Perfect Fit for Every Kid
We understand that finding the perfect fit for your growing child can be a challenge. That's why our youth fleece sweatpants are available in a variety of sizes to accommodate kids of different ages and body types. Our detailed size chart makes it easy for you to find the ideal pair for your little one.
With adjustable drawstrings and elastic waistbands, our sweatpants provide a customizable fit for added comfort. They offer ample room for movement without being too loose or restrictive. Plus, our sweatpants are designed to cater to both boys and girls, ensuring that everyone can enjoy their cozy goodness.
Shop our Collection
Ready to elevate your kid's wardrobe with the best youth fleece sweatpants on the market? Explore our extensive collection at Anza Blades. With a wide range of sizes, colors, and styles, you're sure to find the perfect pair that your child will love.
As a trusted brand in the eCommerce & Shopping - Jewelry and gems category, we take pride in providing our customers with exceptional products and outstanding customer service. Our secure online store and hassle-free ordering process make it convenient for you to shop from the comfort of your own home.
Don't compromise on quality and style when it comes to your kid's clothing. Invest in our youth fleece sweatpants and experience the Anza Blades difference. Place your order today and give your child the comfort and style they deserve!
Conclusion
In conclusion, when it comes to top-quality youth fleece sweatpants for kids, Anza Blades is the ultimate destination. With our commitment to comfort, durability, and style, we offer the perfect combination that every parent seeks. Our extensive collection, suitable for both boys and girls, ensures that every child can find their ideal pair. Shop with us today and treat your kid to the best sweatpants they'll ever wear!