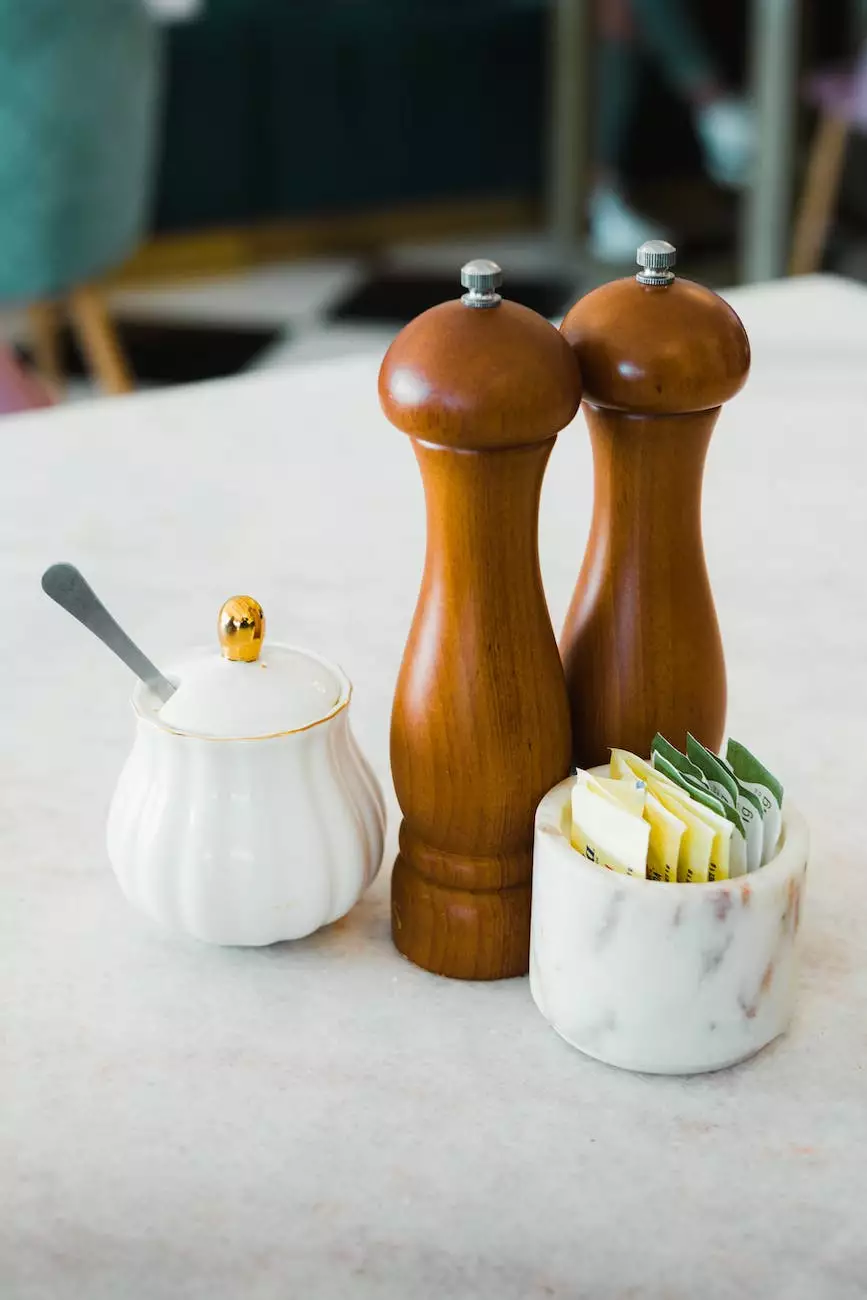 About Anza Blades
Welcome to Anza Blades, the leading provider of high-quality and unique kitchen accessories. With our passion for craftsmanship and attention to detail, we offer a wide range of products that elevate your cooking and dining experience. Our focus on innovative designs and functional aesthetics sets us apart in the eCommerce & Shopping - Jewelry and gems category.
Enhance Your Dining Experience
Introducing our exquisite Mason Jar Salt/Pepper Shakers, designed to add a touch of charm and elegance to your dining table. Crafted with precision and care, these shakers are not only functional but also a delightful addition to any kitchen decor.
Our Mason Jar Salt/Pepper Shakers are made from high-quality glass, ensuring durability and longevity. The classic mason jar shape evokes a sense of nostalgia while adding a rustic flair to your tabletop. Whether you prefer fine or coarse seasonings, these shakers provide a consistent and easy-to-use solution for your salt and pepper needs.
Unparalleled Design and Functionality
At Anza Blades, we believe that style should never compromise practicality. Our Mason Jar Salt/Pepper Shakers are equipped with precision grinding mechanisms, allowing you to effortlessly adjust the coarseness of your seasonings.
The ergonomic design ensures a comfortable grip, making it easy to sprinkle just the right amount of salt or pepper onto your dishes. The convenient size of these shakers makes them perfect for both everyday meals and special occasions.
The Perfect Gift
Looking for a unique and thoughtful gift for a loved one or a culinary enthusiast? Look no further! Our Mason Jar Salt/Pepper Shakers make a perfect choice. The timeless design and exceptional craftsmanship make them a gift that will be cherished for years to come.
Whether it's a housewarming party, a wedding, or a special occasion, these shakers are sure to impress. Treat your friends, family, or yourself to a touch of elegance and practicality in the kitchen.
Order Your Mason Jar Salt/Pepper Shakers Today
Experience the unparalleled charm and functionality of our Mason Jar Salt/Pepper Shakers today. Add a dash of elegance to your dining table, and elevate your seasoning game with the precision and style offered by Anza Blades.
Order now and enjoy fast and free shipping straight to your doorstep. Join our satisfied customers and discover why Anza Blades is the go-to choice for unique kitchen accessories. Enhance your dining experience with the best-in-class Mason Jar Salt/Pepper Shakers. Shop now!